Overview
Rome Business School's Master in Political Marketing is designed to provide the student with a thorough and up to date knowledge of the political sciences and the most advanced and productive techniques in marketing, planning, communication, campaign running and analysis of every possible political scenery and situation; the programme delivers an intensive and all-encompassing training  aimed to produce professional figures who can skillfully work in every environment and and successfully structure campaigns and strategies for institutions, companies, organizations and political parties.
Why studying in Rome
The ultimate education experience in the eternal city
The cradle of civilization and homeland of an invaluable cultural and artistic heritage, Rome is the ultimate location to live a higher education experience; take advantage of the many beautiful places and enriching initiatives offered by the roman landscape and learn in one of the most proficuous centers of made in Italy production.
An always growing business ecosystem
With more than 650.000 companies registered in the region and more than 1.000 new startups in the city territory, a growing rate of entreprises of 1,81% in just last year, the italian capital is the second city for number of new business on a national level.
There's no business you can't find
From fashion to food & beverage, from arts to tourism, Rome is the birthplace of multiple renowned enterprises and activities of made in Italy products and services, all of them operating in the business sectors tackled in the school's programmes: an aspect that allows the students to experience first hand the reality they're aiming to access to.
Study in Rome, experience everywhere
Through the company visits and study tours organized by Rome Business School, you'll have the chance to get in contact with worldwide-known institutions and renowned companies, become familiar with different professional environments and expand your network. Our school also offers the opportunity to take part in internships, in Italy and abroad, at prestigious and successful companies.

Benefits
Tutoring: assistance of a tutor for both On Campus and Online courses
Learning materials: extensive documentation useful for the student's training (books, slides, notes, study cases and more)
Registration to the Rome Business School Alumni Association: the international network through which students of the Rome Business School can share ideas, experiences, and projects, which also gives access to price reductions for further training courses.
Opportunity for participation in EAE Business School Barcelona Bootcamp.
Structure
⇒ 6 months of lectures
⇒ 6 months dedicated to the final project work
⇒ Visits at international companies and organizations
⇒ Integrative cultural programme
⇒ Seminars and events

Contents
Programme of the Master in Political 
Marketing
Political-Electoral Marketing
Strategy
Market research for politics
Segmentation, targeting and positioning for politics
Political-Electoral marketing mix
Marketing 2.0 and 3.0 for politics
Web and Social media for politics
Web and Social Media campaign planning, implementation and control for politics
Using Facebook, Twitter, LinkedIn and Google+ for political communication
Political blogging
Emailing techniques
Public speaking
Verbal and Non-verbal communication
Feedback effectiveness
Active listening
Steps for an effective public presentation
Political Press Office
Political journalism
The Press Office
The planning of activities
Implementing actions and monitoring results.
Organising events
Choice and ideation of the most suitable event in order to reach objectives
Project definition
Budget definition through the evaluation of economic aspects
Promotion: online through social media and offline through traditional media
Practical organization of the event.
The electoral system and its specificity
Plurality systems
Majority systems
Proportional systems
Mixed systems
Political-electoral research and surveys
Pre-election polls
Candidate and party campaign analyses
Leader and political party positioning analyses
Campaign impact evaluations
Election projections and post-election surveys
Leadership for politics
Interpersonal influence
Leadership styles
The techniques
Spin Doctoring
Role and activity evolution
Strategies and techniques
Excellency cases
Fundraising for politics
Fundraising patterns
The management of the relationship with donors
Budgeting and staffing models
Effective and ethical profiles
Phone banking, canvassing and special events
Electoral campaign management
Human resources management and organisation for an electoral campaign
The thematic campaign
Territorial campaign
Cases studies
Innovative communication techniques for politics
Graphic, video and digital design
Modelling and 3D animation
Augmented reality
Mobile apps
Video mapping
International excellency cases
Edsegovi's HOLOS model (Mexico)
Faculty
The courses for Rome Business School's Master in Political Marketing are held by highly selected international university professors, trainers and business managers, drawn from a variety of operational and professional fields, from political advisory and public affairs to journalism and communication; the teaching approach is aimed at the acquisition of know-how, in order to transfer truly useful competencies for the attendees' professional development.
Some of our teachers
Aldo Torchiaro
PhD Candidate in Political Communication and professional journalist, he has been Editor-in-chief of magazines and tv anchorman for national tv channels. He works on new media, social media, campaigning and lobbying for politics, as Head of media relations and external relations for public bodies, political parties and foundations. He published two eBooks about becoming media relation specialists.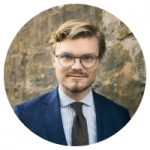 Reinout Bosman
Graduated in International Business Communication at the University of Nijmegen (Netherlands); graduated in Intercultural Management at the University of Utrecht (Netherlands); developer of business and marketing strategies for international PMI aiming to strengthen their business in Italy; he cooperated with the Royal Embassy of  Netherlands in Rome.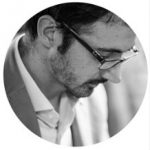 Stefano Origlia
Senior consultant with more than a decade spent in the fields of political consulting and public affairs; has worked for institutions such as the Lombardia and Piemonte Regional Governments, the Province of Milan and the Pisa Municipality, as well as for several Confindustria associations for local companies; he attended as a speaker the 48th World Conference of the IAPC (International Association of Political Consultants) in Mexico City. 
Master's Supervisor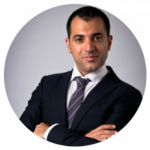 Alessio Postiglione
Graduated in Political Sciences at the University "L'Orientale" of Naples; graduated in Political Evaluation at IUAV and the University "Ca'Foscari" of Venice; professional journalist, political advisor and political communications specialist, he teaches political communication, social media, press office and political campaigns; he has directed and managed many political campaigns, including the two mayoral elections of Luigi de Magistris (2011, 2016) and the national campaign of Rivoluzione Civile (2013); he is assistant to the project of the Center for Pluralism and Freedom in Media (CMPF).
Career Services
Rome Business School supports its students even beyond the academic environment, providing them with guidance and assistance in developing a strong professional profile which reflects the most sought competencies in the current job market. In particular, the school offers the following services to the enrolled students:
Support in the management of job interviews
Free review and inclusion of the student's CV in the Rome Business School's database, and its distribution to businesses, organizations and head hunters belonging to the school's international network;
Networking meetings with international managers, professionals and business owners
A personalized search and flagging service for the best job opportunities in Italy and abroad
EAE Business School Barcelona Bootcamp
Rome Business School's Master in Political Marketing offers you the opportunity to take part in the exclusive EAE Business School Barcelona Bootcamp, an intensive programme of the duration of 1 week in the wonderful Spanish city of Barcelona, in cooperation with the prestigious EAE Business School. Get the chance to learn all of the secrets of entrepreneurship, techniques of Design Thinking and the Lean StartUp methodology!
Admission process and graduation
The admission process is aimed to verify the candidate's eligibility to attend the Master. The candidate's academic history, previous experiences in the topics covered in the Master and motivation will be matters of the evaluation.
Once it's sent, the application will be evaluated by Rome Business School's academic committee. In order to ensure the application's suitability, it is important to deliver all of the required documentation.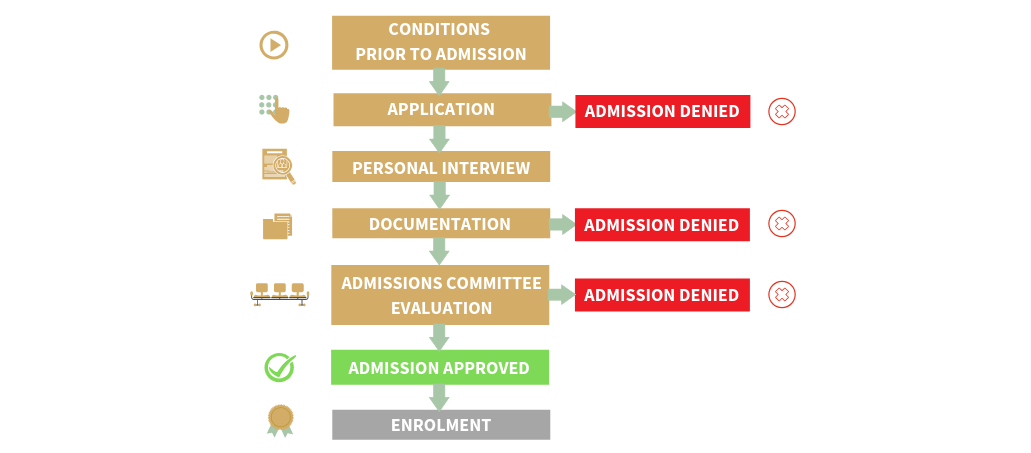 Students who successfully complete the programme will receive a double certification: Rome Business School's diploma and an official certification by Universidad Internacional de Valencia (VIU), which provides 60 internationally recognized credits (60 ECTS).
Scholarships and Tuition
Scholarships
According to the individual profile, experience, and proved motivation, the candidate can be awarded a scholarship covering part of the overall tuition fee (up to 20%). The eligibility for a possible scholarship will be decided by Rome Business School's academic committee during the evaluation of the candidate's application.
Scholarships are available for all of the didactic formulas.
Tuition fee
The tuition fee for this Master is 5.500 Euros and can be paid:
in installments
in a single solution (this option grants the student a 10% discount on the overall amount of the tuition fee)