International recognition and Partnerships
Rome Business School is in partnerships with the following international academic institutions:
VIU – Universidad Internacional de Valencia – Spain
Indial Insitute of Logistics – India
Brillance Business School – Egypt
Fucape Business School – Brazil
Universidade Federal do vale do Sao Francisco- Brazil
Strong Educational – Brazil
EAE Business School – Spain
Belgrade Business School – Serbia
Eurasia International Unversity – Armenia
Università de Veracruz – Mexico
International Institute of Business – Ukraine
Ukraine University – Ukraine
IECIER Southern federal University – Russia
Tblisi State University – Georgia
Caucasus University – Georgia
JSF Polytechnic – Cameroon
For a full list of or partners please click here
Best Masters & MBA Ranking 2019:
Four of Rome Business School Master's Programs are recognized by Eduniversal Business School Ranking 2019, a global ranking and rating agency specializing in higher education with established strong expertise in evaluating academic institutions and programs internationally. This marks one more remarkable achievement for our institution and testifies the quality of the work and dedication all of Rome Business School members put into bringing it to an always higher level of educational excellence.
The programmes featuring 2019's ranking are:
———————————————————————

Master in Food and Beverage Management
Top 50 – Global Ranking
Ranked N 22 in Food and Beverage Management, Worldwide
———————————————————————


Master in Fashion Management
Top 50 – Global Ranking
Ranked N 40 in Fashion Management, Worldwide
———————————————————————


1-year MBA
Top 100 – Global Ranking
Ranked N 59 in MBA part-time, Worldwide
———————————————————————


Master in Marketing & Communications
Top 200 – Regional ranking within the 9 geographical zones
Ranked N 60 in Marketing, Western Europe
———————————————————————
Double Diplomas
Rome Business School Master's Programmes are accredited by VIU – Universidad Internacional de Valencia which awards the students with 60 university credits (60 ECTS) and double certificate.
Credit transfer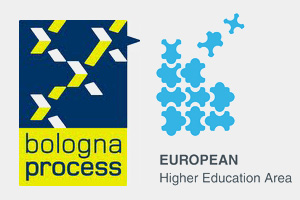 The growing globalisation and professional mobility has led to a significant increase in students engaging in education across national borders. As a consequence, there is the need for academic institutions, evaluation agencies and employers to be able to assess the value of a particular qualification. A key principle in this process is that decisions on the value of a particular award, programme of study or part thereof are the responsibility of the receiving institution or organisation.
In order to ensure the highest possible standards of credit transfer, the Rome Business School has adopted the guidelines of the European Bologna process system based on ECTS credits.  The Bologna Process is a series of ministerial meetings and agreements between European countries designed to ensure comparability in the standards and quality of higher education qualifications.
Through the Bologna Accords, the process has created the European Higher Education Area (EHEA), in particular under the Lisbon Recognition Convention.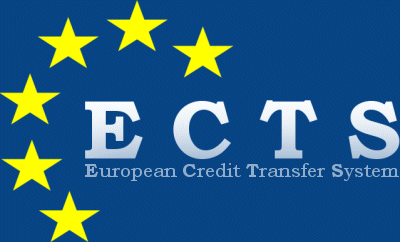 The European Credit Transfer and Accumulation System (ECTS) is a standard aimed at comparing the study attainments and performances of higher education students across the European Union and other collaborating European countries. For each successfully completed study programme, ECTS credits are awarded. One academic year corresponds to 60 ECTS-credits, that are equivalent to 1,500–1,800 hours of study in all countries, respective of standard or qualification type, and is used to facilitate transfer and progression throughout the Union.
Certificates issued by Rome Business School have been accepted by Institutions, Business Schools, and Universities of several countries.
International Students
So far the Rome Business School has welcomed international students coming from more than 150 countries of the world.
Opinions about Rome Business School
The students' experience and feedback has always been very positive. Please check some of them:
Daniel Caesar

Saint Vincent and The Grenadines

Constance Van Rheenen

The Netherlands