Develop managerial and entrepreneurial skills to create and run businesses in the agri sector
During the first module of the International Master in Agribusiness Management​, students will learn how to:
Identify and manage the characteristics of the main food businesses and develop effective managerial strategies;
Understand the characteristics and trends of the agri-food market and the role played by the farmers, industrialists, and their representatives in the organizations;
Recognize the intersection of agribusiness with other areas of economic and social concern, such as economic development and innovative and sustainable way of production;
Develop solid managerial and entrepreneurial skills to build and run businesses in the agribusiness sector;
Sharpen marketing & business communication skills to fullfill the unique demands of the agribuisness industry
During the second module of the International Master in Agribusiness Management​​, students will learn how to:
Utilize the most advanced marketing and digital marketing techniques to promote sustainability in agribusinesses and organizations; ​
Develop a comprehensive business plan for agri food corporations; Business canvas model with a strong marketing and communication;
Understand and utilize project management technique for agricultural businesses;
Understand the value of the customer gained through digital marketing campaigns.
Develop skills to transform the agri food sector into environmentally sustainable international businesses
During the third module of the International Master in Agribusiness Management​​, students will learn how to:
Learn about the start-up ecosystem related to agribusiness and about the United Nations Sustainability Development Goals;
Master the use of new technologies, AI – Artificial intelligence and innovation within farmer or industrialist organizations and the most advanced production tools for sustainable organic farming and agribusiness development;
Learn about the international organizations operating in the agribusiness sector and the international policies and support linked to this economic sector; ​
Understand the multifunctionality of Agriculture and the Green Economy and of sustainable business impact.
Why Electives?
The goal of Rome Business School is to develop future managers, entrepreneurs, and professionals who are ready to capitalize on the benefits of digitalization, go global, and have a positive impact on society.
Electives are ideal tools for students to improve their employability by focusing on high-demand skills. ​
Electives assist students in carving out a niche for themselves and becoming more competitive.
Electives expose students to courses they might not have encountered otherwise.
Electives provide a one-of-a-kind curriculum that fosters life and career skills. ​
Elective courses are organized in 4 main areas of interest
Practice Lab | In partnership with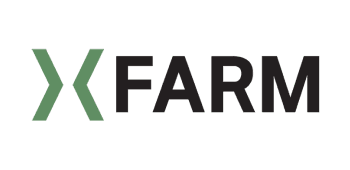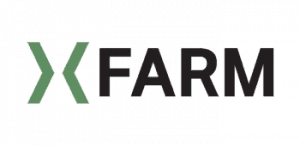 Rome Business School Practice Lab is the place where theoretical concepts are put in practice and participants learn through experience. The Lab is run by X FARM​ managers who will examine different specialist knowledge, work on exercises and network, while sharing their experience and expertise with the students. This Lab is entirely run by X FARM​ managers with whom you will create strategy to guide customers through the customer's journey of X FARM​.
Capstone Project
At the end of your educational experience, you will have the chance to prove your abilities by tackling a real business challenge. Use your talent to identify opportunities and create a truly innovative strategy.
Tackle a real company challenge. You can choose to be part of a small team and design a Marketing plan for a new business or develop a strategy to increase online sales or create a loyalty offering for different generation.