A series of classes designed to give you tools and guidance
During the first module of the International Master Online in Media and Entertainment, students will learn notions of:
Managerial Economics
This module aims to prepare students by providing them with the essentials of entrepreneurship and business planning.
Entrepreneurship and Business Planning
With this module, the managerial skills required to understand a Business Plan and its structure will be developed.
Business Strategy
Through this module, students will know how to understand the long-term direction and strategy of a company, and will be able to identify the strategic business units of organizations.
Accounting & Budgeting
This module is aimed at students understanding the importance of financial management and control principles, with key indicators such as ROI, EBIT, GAAP.
Project & Operations Management
With this module, students will be able to manage projects, examine data and information, and have a diagnostic approach in solving problems.
Marketing: Traditional and Digital
Students will learn the application of marketing principles in organizational decision making.
Human Resource Management
This subject area focuses on strategic human resource issues such as workforce acquisition, development, motivation and retention.
Data Analytics ​for Managers
This course is designed to equip students with the basic knowledge needed to analyze and interpret large sets of data, to make effective business decisions and strategies.
The driving force of the Master, the major content of the path that you have chosen to take
During the second module of the International Master Online in Media and Entertainment, students will learn:
1) Global Dimensions of the Entertainment and Media Industries: ​
Media Economics, Cinema and Global TV Markets ​
New Audio-Visual Global Business Models ​
Audio-Visual Content Creation and Cross-media Storytelling ​
2) The Business Side of the Audio-Visual Industry (TV & CINEMA): ​
TV Series Creative Pitching Deck & Management​
TV Un-Scripted Production Management ​
Film Production Management​
Distribution and Marketing ​
Entertainment Financing: From 0 to Distribution of Profits ​
Managing and Marketing Creative Talents and Teams ​
Video on Demand Platform Business: The case of Rai Cinema, Netflix, Amazon Prime ​
3) Publishing industry: ​
The Business Side of the Audio-Visual Industry (Radio, Events, Music) ​
Music Supervision Management ​
Management of Live Music, Touring, Events and Revenue Stream ​
Music Label Management and Monetization ​
Craft and Commerce of Cinema Events: The Venice Film Festival & The Rome Film Festival ​
Radio Production Management ​
Podcast Production Creative Management​
4) Advertising, Communication and Law in Media and Entertainment: ​
Experiential Marketing, Adverts and New Ways to Engage with Audiences ​
Customer Experience and Business Analytics for Digital Media & Entertainment ​
Intellectual Property Copyrights, Trademarks, and Cyber Law ​
Crisis Communication and Reputation Management in Media and Entertainment ​
Web Series Management
Corporate Social Responsibility in this industry and how businesses can encompass expectations of the society
During the third module of the International Master Online in Media and Entertainment, students will explore:
5) New Tech, Innovation and the Industry Future: ​
Interactive Media, AI and Business of Gaming ​
New Media and Entertainment in the Metaverse: Snap into the Future ​
6) Better Managers for a Better World: ​
Censorship, Ethics and CSR in Media and Entertainment ​Sustainability in Broadcasting and Media ​
Business Ethics and CSR
Why Electives?
The goal of Rome Business School is to develop future managers, entrepreneurs, and professionals who are ready to capitalize on the benefits of digitalization, go global, and have a positive impact on society.
Electives are ideal tools for students to improve their employability by focusing on high-demand skills. ​
Electives assist students in carving out a niche for themselves and becoming more competitive.
Electives expose students to courses they might not have encountered otherwise.
Electives provide a one-of-a-kind curriculum that fosters life and career skills. ​
Elective courses are organized in 5 main areas of interest:
​Innovation & Growth
Tech & Digitalization
Industry Business Excellence
International Business
Global Electives with RBS School partners
Practice Lab | In partnership with Warner Bros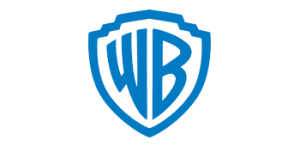 In the Practice Lab, where theoretical concepts are applied and participants learn via experience, students spend 10 hours completely immersed. The Lab is led by managers from leading national or international firms in the sector or industry, who will explore various specialized knowledge, work on exercises, and network while transferring their experience and knowledge to the students. The activities at the Lab are tailored to each Master program and its objectives and are totally managed by the School's Partner Companies.
Capstone Project
At the end of your educational experience, you will have the chance to prove your abilities by tackling a real business challenge. Use your talent to identify opportunities and create a truly innovative strategy.
You will present your Capstone Project to the Academic Committee composed of the Master's Program Director, and (if applicable) a select group of industry experts and managers.
The project will be evaluated in terms of content, originality, and presentation, plus a bonus for an excellent teamwork activity.
Previous years' experiences
Conceptualizing a new strategic plan for TEDx with the aim of overcoming the coronavirus crisis. It can include developing a new digital marketing and communication strategy, offering an appropriate platform for online events, examining a new pricing strategy, and identifying potential new clients.