A series of classes designed to give you tools and guidance
During the first module of the International Master in Media and Entertainment, students will learn notions of:
Managerial Economics
This module aims to prepare students by providing them with the essentials of entrepreneurship and business planning.
Entrepreneurship and Business Planning
With this module, the managerial skills required to understand a Business Plan and its structure will be developed.
Business Strategy
Through this module, students will know how to understand the long-term direction and strategy of a company, and will be able to identify the strategic business units of organizations.
Accounting & Budgeting
This module is aimed at students understanding the importance of financial management and control principles, with key indicators such as ROI, EBIT, GAAP.
Project & Operations Management
With this module, students will be able to manage projects, examine data and information, and have a diagnostic approach in solving problems.
Marketing: Traditional and Digital
Students will learn the application of marketing principles in organizational decision making.
Human Resource Management
This subject area focuses on strategic human resource issues such as workforce acquisition, development, motivation and retention.
The driving force of the Master, the major content of the path that you have chosen to take
During the second module of the International Master in Media and Entertainment, students will learn:
Global Dimensions of the Entertainment and Media Industries
This module deals with the economics of the mass media industries, with a focus on television broadcasting, film, advertising, and "new media" industries.
The Business Side of the Audio-Visual Industry (TV & CINEMA)
This module addresses the business side of the audio-visual industry, with a focus on television and film, providing a 360-degree overview of why and how this industry is profitable. Students will begin by learning how to manage unscripted television production.
The Business Side of the Audio-Visual Industry (Radio, Events, Music)
This module focuses on the business side of the audio-visual industry, with an emphasis on radio, events and music management. Specific topics will cover rights and licensing issues, publishing and recording contracts, representation agreements, negotiation and network strategies.
Advertising, Communication and Law in Media and Entertainment
This module begins by exploring and learning new ways to engage audiences and market products. Experiential marketing is a technique that focuses on creating experiences for consumers.

Corporate Social Responsibility in this industry and how businesses can encompass expectations of the society
During the third module of the International Master in Media and Entertainment, students will explore:
New Tech, Innovation and the Industry Future
This module focuses on the business of gaming. Games, in addition to being a form of art and entertainment, are first and foremost about business. Students will learn how to develop an impactful portfolio of a game idea that can get noticed and/or develop into an effective business plan that will bring the game to market.
Better Managers for a Better World
This module will address basic ethical issues related to entertainment media, online content and advertising. Moral obligations of producers and consumer responsibilities will be discussed by students, and the course will provide a summary of relevant ethical principles and philosophies before applying them to recent media situations.
Why Electives?
Rome Business School's goal is to develop future managers, entrepreneurs and professionals ready to take advantage of digitization, go global and make a positive impact on society.
Elective courses are ideal tools for enhancing one's employability by focusing on skills that are in high demand.
Elective courses help students carve out a niche in the market and become more competitive.
Elective courses allow students to learn about courses they would otherwise never have encountered.
Elective courses offer a unique curriculum that fosters life and career skills.
Rome Business School courses are divided into 4 main areas of focus: Innovation and Growth, Tech and Digitalization, Industry- Focused, and International Business.
Practice Lab | In partnership with Warner Bros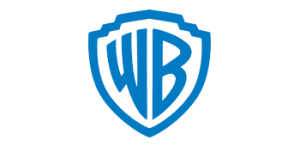 Students spend 10 hours immersed in the Practice Lab, where theoretical concepts are put in practice and participants learn through experience. The Lab is run by managers from leading national or international companies in the sector/industry, who will examine different specialist knowledge, work on exercises and network, while sharing their experience and expertise with the students. The Lab is entirely run by the School's Partner Companies and the activities included are specific for each Master program and goal.
Capstone Project
At the end of your educational experience, you will have the chance to prove your abilities by tackling a real business challenge. Use your talent to identify opportunities and create a truly innovative strategy.
You will present your Capstone Project to the Academic Committee composed of the Master's Program Director, and (if applicable) a select group of industry experts and managers.
The project will be evaluated in terms of content, originality, and presentation, plus a bonus for an excellent teamwork activity.
Previous years' experiences
Imagining a new development strategy for TEDx, with the purpose to overcome the coronavirus emergency. It can involve designing a new digital marketing and communication strategy, providing a suitable platform for the online events, analyzing new pricing strategy and targeting new customers.