Develop managerial skills & innovative perspective for food, wine & beverage management
During the first module of the International Online Master in Food and Beverage Management​, students will learn notions of:
Managerial Economics
This module aims to prepare students by providing them with the essentials of entrepreneurship and business planning.
Entrepreneurship and Business Planning
With this module, the managerial skills required to understand a Business Plan and its structure will be developed.
Business Strategy
Through this module, students will know how to understand the long-term direction and strategy of a company, and will be able to identify the strategic business units of organizations.
Accounting & Budgeting
This module is aimed at students understanding the importance of financial management and control principles, with key indicators such as ROI, EBIT, GAAP.
Project & Operations Management
With this module, students will be able to manage projects, examine data and information, and have a diagnostic approach in solving problems.
Marketing: Traditional and Digital
Students will learn the application of marketing principles in organizational decision making.
Human Resource Management
This subject area focuses on strategic human resource issues such as workforce acquisition, development, motivation and retention.
Create impactful marketing, branding, communication and be able to manage luxury fine dinning experience & delux wine
During the second module of the International Online Master in Food and Beverage Management, students will deepen:
Into the Global Food, Wine and Beverage Industry
This module equips students with the knowledge and skills necessary to succeed as managers in the food and beverage industry. It covers the global food economy, the 'Made in Italy' brand, job health and safety regulations, and the agrifood system. Students will also learn about HACCP, workplace health and safety, laws, and sustainability practices in food production and supply chains.
Food Management
This module focuses on equipping students with essential skills in effective food management. It covers topics such as designing a competitive food offering, menu creation, restaurant format, staff structure, and kitchen layout. Additionally, it explores the use of aesthetics in product design, supplier selection, sales forecasting, standardized recipes, culinary management, and front-of-the-house issues. The module provides comprehensive preparation for students in various aspects of food and beverage management.
Wine & Beverage Management
This module focuses on equipping students with skills in designing a competitive beverage and wine proposition, creating wine lists, selecting suppliers, and controlling beverage costs. It covers aspects such as wine and beverage placement, highlighting and updates, as well as describing wines or other beverages. Students will learn to maintain sales and cost histories, monitor current activities, anticipate future trends, manage the beverage proposition, and compare operating results with budgets. The module prepares students for managing and ensuring consistent high-quality outcomes in the beverage industry.
Delux brands, Marketing and Communication of Food, Wine and Beverage
This module focuses on the role of brand and communications in the food and beverage industry, with an emphasis on creating deluxe brands. Students will learn how to create, manage, and maintain brand identity, ensuring consistency in their communication plans. They will also explore mass media communication tools and their impact on food and wine promotion. The module covers examples such as food books, guides, and industry publications for analysis, as well as promoting value and targeting the right customers. Additionally, it provides an overview of food and wine journalism and ethical approaches to food criticism.
Set socially responsabile mindset to transform the food, wine and beverage sector into environmentally sustainable
During the third module of the International Online Master in Food and Beverage Management, students will learn:
​Software Technologies in F&B
This module focuses on software solutions tailored for the food and beverage industry to manage business processes effectively, from production to distribution. It emphasizes the use of data analysis software and machines to streamline production, reduce costs, labor, and minimize worker injuries. Additionally, the module explores food and beverage data analytics, allowing students to assess menu performance, customer preferences, and overall sales to optimize customer experience and digital engagement strategies.
International Strategies, F&B Innovation & Future Trends
This module aims to help students identify areas for improvement in the food system, embrace purpose-driven sustainable innovation, and envision the future of the food and beverage industry. It emphasizes the importance of forecasting for unlocking business and impact opportunities, exploring international strategies, future trends, and new technologies. The module provides an overview of technology and innovation, highlighting the significance of staying updated with emerging trends and embracing new technologies in the industry.
Why Electives?
The goal of Rome Business School is to develop future managers, entrepreneurs, and professionals who are ready to capitalize on the benefits of digitalization, go global, and have a positive impact on society.
Electives are ideal tools for students to improve their employability by focusing on high-demand skills. ​
Electives assist students in carving out a niche for themselves and becoming more competitive.
Electives expose students to courses they might not have encountered otherwise.
Electives provide a one-of-a-kind curriculum that fosters life and career skills. ​
Elective courses are organized in 4 main areas of interest
Practice Lab | In partnership with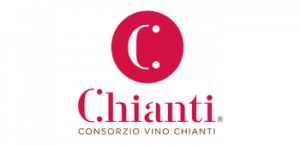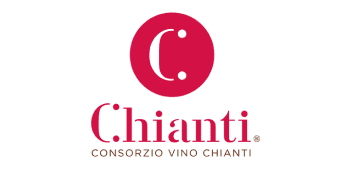 Rome Business School Practice Lab is the place where theoretical concepts are put in practice and participants learn through experience. The Lab is run by Consortium Vino Chianti managers who will examine different specialist knowledge, work on exercises and network, while sharing their experience and expertise with the students. This Lab is entirely run by Consortium Vino Chianti managers with whom you will create strategy to guide customers through the customer's journey of Consortium Vino Chianti.
Capstone Project
You will have the opportunity to exhibit your abilities at the end of the course by tackling a real-world business challenge. Utilize your skills to find chances and create a truly inventive plan.
Face a real-life business challenge. You have the option of working in a small group, developing an internet sales plan, or developing a loyalty programme for different generations.
Two case studies from two real firms will be assigned to you to put your master's course knowledge to the test.
Previous years' experiences
The Practical Challenge:
Developing a new sales and marketing strategy to increase the sales of the wine product line ''Per Me and Per Te Wines'' of the Volognano Azienda Agricola – Italian Winery.  Company: Volognano Azienda Agricola.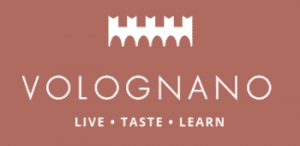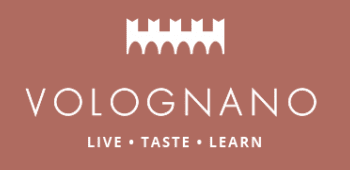 ​