Mind-Opening & Knowledge Management Setting
During the first module of the MBA, students will acquire core management skills to enhance your professional career.
Students in this module will have the opportunity to:
Understand the new methodologies and approaches to Project Management (PM)
Recognize the difference between micro and macroeconomics and comprehend the law of supply and demand.
Identifies opportunities, threats, and potential change in the company's environment, orienting the strategy based on potential sales and marketing scenarios.
Use strategic thinking to effectively create, communicate, and deliver values through the various policies in the marketing mix.
Focusing and specializing
During the second module of the International MBA, students will learn how to:
Create economic and social value by tapping new opportunities.
Manage Supplu Chain, operations and performance
Understand Data, make comparison to the competition, analyze the market and drive changes​
Analyze financial information, produce financial reports, assess financial risk and develop risk-reduction strategies.
Drive change and innovation for Global Business Immersion 
During the third module of the MBA, students will learn how to:
Improve their communication skills to lead teams and their colleague to expand a international business
Exploiting new technologies with a special focus on virtual reality, design thinking and the impact of disruptive innovation.
Why Electives?
The mission of Rome Business School is to prepare future managers, entrepreneurs, and professionals to capitalize on the benefits of digitalization, go global, and make a positive impact on society.
Electives are excellent tools for students to boost their employability by focusing on in-demand skills.
Electives help students carve out their own niche and become more competitive.
Electives expose students to courses they might not have otherwise encountered.
Electives offer a unique curriculum that fosters life and career skills.​
Electives are divided in 4 main area of interest: Innovation and Growt, Tech and Digitalization, Industry- Focused, International Business
Practice Lab | In partnership with Coca-Cola HBC Italia
The Practice Lab at Rome Business School is where theoretical concepts are put into practice and participants learn through experience.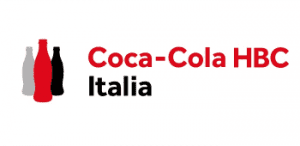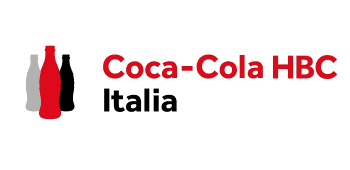 The Lab is led by Coca-Cola HBC Italia managers who will examine various specialist knowledge, work on exercises, and network with students while sharing their experience and expertise.
This Lab is entirely managed by Coca-Cola HBC Italia managers, with whom you will collaborate to develop a product launch strategy and run a virtual company as CEO. The Business Simulation is an innovative and engaging managerials tool that allow to reproduce the dynamics and logic of a business.
An educational experience
At the conclusion of your educational experience, you will have the opportunity to demonstrate your abilities by tackling a real-world business challenge. Utilize your abilities to identify opportunities and develop a truly innovative strategy.
Take on a genuine company challenge. You can join a small team to create a marketing plan for a new business, develop a strategy to increase online sales, or develop a loyalty offering for different generations.
You will be given two case studies from two different companies to put your master's course knowledge to the test.
Previous years' experiences 
The Practical Challenge:
Create a Market analysis of organic fertilizers in Africa, by areas: players/competitors, market size and trends, market differentiation and positioning.