Develop managerial skills and data driven leadership for a business optimization & sustainability
Students will learn how to: during the first module of the International Master in Data Science:
The capacity to decide on complex business projects while using and managing large amounts of data through IT systems and solutions, taking into account all business risks and impacts.
For business growth and effectiveness, develop a data-driven business strategy.
Control the systems, people, and processes.
Present effectively and communicate technical information or results to non-technical audiences, develop communication skills.
Create data-driven strategies and solutions for business optimization issues.
Develop problem solving skills while applying data science tools & information technologies solutions
Students will learn how to: during the second module of the International Master in Data Science.
Gain a thorough understanding of the applications and significance of data science (including statistics, logic, programming, business acumen, and cutting-edge technologies);
Utilize the most up-to-date tools, technologies, and methods, such as Jupiter, Apache Hadoop, MongoDB, Tableau, MS Power BI, etc., to gain business insights and resolve challenging business problems;
Develop technological competences in the area of data science
During the third module of the International Master in Data Science​, students will learn how to:
​Gain technological competences and experience by practicing and working in statistical software and programming languages (R, Python, SQL)​
Gain competences on the Cloud-based solutions offered by Amazon AWS, Google Cloud Platform and Microsoft Azure​
Apply the acquired knowledge with hands-on activities and Practice Lab
Gain knowledge and prepare yourself for specific Data Science certifications
Why Electives?
Future managers, business owners, and professionals who are prepared to take advantage of the advantages of digitalization, go global, and make a positive contribution to society are what Rome Business School seeks to develop.
By focusing on in-demand skills, electives are the perfect tools for students to increase their employability. ​
Students can become more competitive and carve out a niche for themselves with the help of electives.
Students are exposed to courses in electives that they might not have otherwise experienced.
A unique curriculum that promotes life and career skills is offered by electives. Four main areas of interest make up the organisation of elective courses.
Practice Lab | In partnership with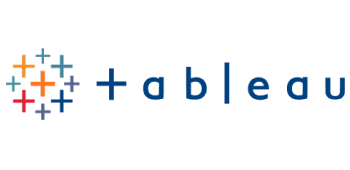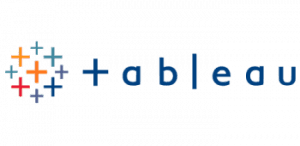 Rome Business School Practice Lab is the place where theoretical concepts are put in practice and participants learn through experience. The Lab is run by TABLEAU managers who will examine different specialist knowledge, work on exercises and network, while sharing their experience and expertise with the students. This Lab is entirely run by TABLEAU managers with whom you will create strategy to guide customers through the customer's journey of TABLEAU.
Capstone Project
At the end of your educational experience, you will have the chance to prove your abilities by tackling a real business challenge. Use your talent to identify opportunities and create a truly innovative strategy.
Tackle a real company challenge. You can choose to be part of a small team and design a Marketing plan for a new business or develop a strategy to increase online sales or create a loyalty offering for different generation.
You will be given two case studies from two real companies that will allow you to test your knowledge learnt during the master's course.
Previous years' experiences
The Practical Challenge:
Explore the spread of Data Mesh as a concept, to assess the related business and  identify the key elements for a marketing campaign, to sell Data Mesh as an architecture/product opportunities.