Develop core managerial skills & strong financial knowledge to stand out as competitive leader in the finance industry
During the first module of the Master in Finance, students will learn notions of:
Managerial Economics
This module aims to prepare students by providing them with the essentials of entrepreneurship and business planning.
Entrepreneurship and Business Planning
With this module, the managerial skills required to understand a Business Plan and its structure will be developed.
Business Strategy
Through this module, students will know how to understand the long-term direction and strategy of a company, and will be able to identify the strategic business units of organizations.
Accounting & Budgeting
This module is aimed at students understanding the importance of financial management and control principles, with key indicators such as ROI, EBIT, GAAP.
Project & Operations Management
With this module, students will be able to manage projects, examine data and information, and have a diagnostic approach in solving problems.
Marketing: Traditional and Digital
Students will learn the application of marketing principles in organizational decision making.
Human Resource Management
This subject area focuses on strategic human resource issues such as workforce acquisition, development, motivation and retention.
Data Analytics ​for Managers
This course is designed to equip students with the basic knowledge needed to analyze and interpret large sets of data, to make effective business decisions and strategies.
Do financial forecasting, manage liquidity & understand international finance to grow business globaly
During the second module, students will learn:
1) Introduction to Financial Management ​
Firms and the Financial Markets​
Advanced Financial Excel ​
Financial Statement Analysis​
Banking Systems (Central Banks, IMF, Alternate Payment Systems)​
2) Valuation of Financial Assets ​
The Time Value of Money​
Risk and Return—Capital Market Theory​
Interest Rates and Debt Valuation​
Investment Decision Criteria ​
Securities Valuation​
3) Capital Budgeting​
Financial Research, Forecasting and Planning​
Analyzing Project Cash Flows​
Risk Analysis and Project Evaluation​
Securities Law and Bankruptcy Legal Issues​
4) Capital Structure, Liquidity and Payout Policy ​
The Cost of Capital and Capital Structure Policy​
Dividend, Share Repurchase and Tax Policy​
Financial Distress, Managerial Incentives, and Information​
CFO Job and Capital Allocation Decisions​
Working Capital Management​
Corporate Risk Management
Apply innovative tools in ifnance, big data & fintech to improve and automate the delivery & use of financial services
During the third module of the Master in Finance, students will explore:
5) Investment Vehicles ​
Derivatives​
Real Estate Finance​
International Business Finance​
Mergers and Acquisitions​
Hedge Fund Style Investing/Arbitrage/Portfolio Theory and Management​
​6) Innovation and Sustainability in Finance ​
Financial Statistics & Econometrics ​
Financial Mathematics ​
Big Data, AI and Fintech ​
Cryptocurrencies, Tokens, and Other Alternative Payment Systems​
Sustainable Finance, CSR and Venture Capital Investing in Finance​
Why Electives?
Future managers, business owners, and professionals who are prepared to take advantage of the advantages of digitalization, go global, and make a positive contribution to society are what Rome Business School seeks to develop.
By focusing on in-demand skills, electives are the perfect tools for students to increase their employability. ​
Students can become more competitive and carve out a niche for themselves with the help of electives.
Students are exposed to courses in electives that they might not have otherwise experienced.
A unique curriculum that promotes life and career skills is offered by electives. Six main areas of interest make up the organization of elective courses:
​Innovation & Growth
Tech & Digitalization
Industry Business Excellence
International Business

Preparation for Professional Certifications 

Global Electives with RBS School partners
Practice Lab | In partnership with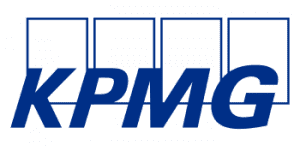 Rome Business School Practice Lab is the place where theoretical concepts are put in practice and participants learn through experience. The Lab is run by KPMG managers who will examine different specialist knowledge, work on exercises and network, while sharing their experience and expertise with the students. This Lab is entirely run by KPMG managers with whom you will create a strategy to guide customer's throught the customer's journey of KPMG.
Business in Action - Hands-on Lab
The Global Trends lab consists of 2 virtual sessions:
Session 1: How to Find Sources to identify global trends. Deep dive into the global world trends shaping the world of today – guest speakers from UN, UNIDO, ILO. Examples of Global Trends: ​
The Future of Work
AI, Blockchain, and Technology
The World in 2030 – Future Scenarios (UN, IMF, ECB)
Session 2: Understand the impact of global trends on businesses, and explore ways in which businesses can adapt and transform based on future trends and forward-thinking strategies.
Capstone Project
At the conclusion of your course, you will have the opportunity to demonstrate your skills by taking on a genuine business problem. Utilize your skills to spot chances and develop a strategy that is genuinely creative.
Take on a genuine business challenge. You might decide to work in a small group, come up with an online sales plan, or design a loyalty programme for various generations.
Two case studies from two genuine firms will be provided to you so that you can put your master's course knowledge to the test.
Previous years' experiences 
The Practical Challenge: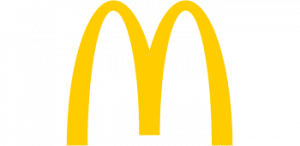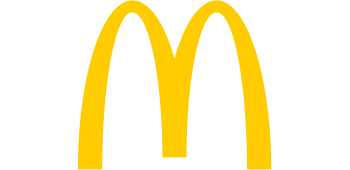 ​