Overview
Rome Business School's Master in Arts & Culture Management was designed and developed keeping in mind the needs of the ones approaching for the first time to the business of Arts & Culture as well as of the professional figures which already have the first wealth of experience in this field; this exclusive programme features the multicultural environment typical of Rome Business School, providing the attendee with a thorough knowledge and crucial skills to start and consolidate a career in the Arts & Culture industry. All within one of the capitals with the richest and most differentiated artistic and cultural heritage: Rome.
Why studying in Rome
The ultimate education experience in the eternal city
The cradle of civilization and homeland of an invaluable cultural and artistic heritage, Rome is the ultimate location to live a higher education experience; take advantage of the many beautiful places and enriching initiatives offered by the roman landscape and learn in one of the most proficuous centers of made in Italy production.
An always growing business ecosystem
With more than 650.000 companies registered in the region and more than 1.000 new startups in the city territory, a growing rate of entreprises of 1,81% in just last year, the italian capital is the second city for number of new business on a national level.
There's no business you can't find
From fashion to food & beverage, from arts to tourism, Rome is the birthplace of multiple renowned enterprises and activities of made in Italy products and services, all of them operating in the business sectors tackled in the school's programmes: an aspect that allows the students to experience first hand the reality they're aiming to access to.
Study in Rome, experience everywhere
Through the company visits and study tours organized by Rome Business School, you'll have the chance to get in contact with worldwide-known institutions and renowned companies, become familiar with different professional environments and expand your network. Our school also offers the opportunity to take part in internships, in Italy and abroad, at prestigious and successful companies.

Structure
⇒ 6 months of lectures
⇒ 6 months dedicated to international internships and Capstone project work
⇒ Visits at international companies and organizations
⇒ Integrative cultural programme
⇒ Seminars and events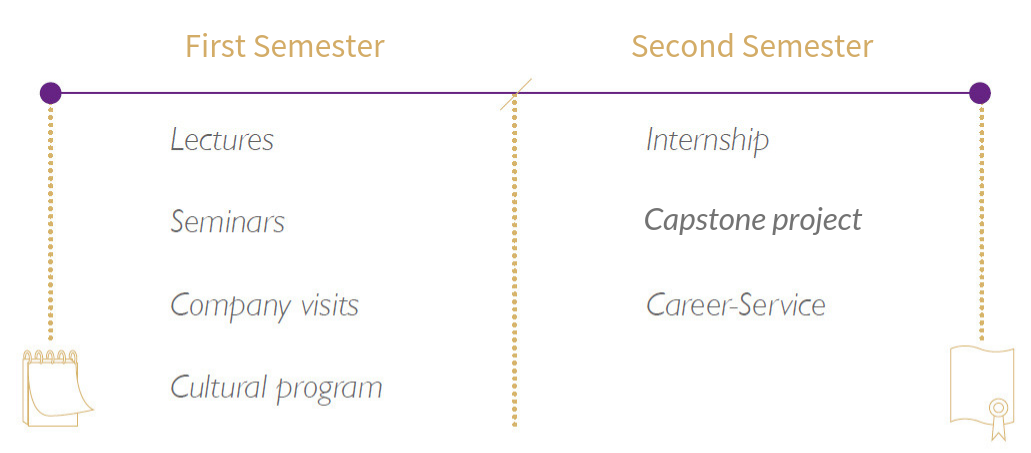 Benefits
Didactic Benefits
Italian Language Course – Beginner level (A1 & A2) – only for those studying on campus
Company visits – Forum Music Village in Rome, Teatro Dell'Opera in Rome, RAI National Italian TV, Rome MAXXI Museum, Cinecittà film studios, Musei Vaticani
Cultural Program –Walking Tours in Rome
Recording links of all lectures available on line on an electronic platform, for 6 months
International Study tour: Bootcamp for Innovative Leaders in Barcelona in July 2020 (optional not included in the fee)
Research Methods for Business
Career Benefits
Career Development Workshops
CV and Cover Letter
Job searching tools and social media strategies
Handling different types of interview
Career Services Support
Access to the school's job platform and to all professional opportunities
CV circulation in Rome Business School's Network
Logistic Benefits
Accommodation support – Accommodation Provider
International Student ID card – ISIC
Contents
Programme of the Master in Arts & Culture Management 
Introduction to the International Arts and Culture Market
Managing Arts and Culture in the Global Era
Management and Marketing Competencies
Cultural Marketing
Organization and Human Resource Management in the Arts
Web Marketing and Social Media Management for arts and culture
Economics for arts and culture
Management of Cultural and Creative Industries
Performing Arts Management
Music Industry and Artist Management
Filming and Fiction Industry
Publishing Industry Management
Management of Cultural Institutions
Cultural Event Management
Museum Management
Art Galleries Management
Theatre Management
Legal and Economic Perspectives
Business and the Law of Cultural Industries
Fundraising and Crowdfunding in the Arts
Cultural Entrepreneurship & Innovation
Creation of cultural companies
Business Planning
New Trends & Technology
Web Series Management
Art Market – New tendencies
Arts and Culture in Italy
Case studies, company visits, and guest speakers
Faculty
The courses for Rome Business School's Master in Arts & Culture Management are held by highly selected international university professors, trainers and business managers, drawn from a variety of operational and professional fields, from organization and fundraising in the arts industry to marketing applied to this sector. The teaching approach is aimed at the acquisition of know-how, in order to transfer truly useful competencies for the attendees' professional development.
Some of our teachers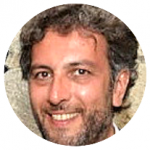 Alessandro Bianchi
Bachelor in philosophy 2002, Turin University
Ph.D. in "Organization and Fundraising for companies that operate in the Cultural Sector," Fundraising School- Bologna University, 2003; he was Senior Advisor for Development for several initiatives dealing with the arts and culture industry, such as the MAXXI Museum of Contemporary Art and Architecture.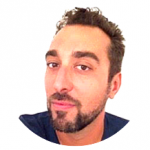 Raffaele Passerini
Bachelor of Fine Arts and Bachelor of Arts in Cinema Studies at the University of Bologna; Film making at the New York Film Academy, where he held the position of Directing and Writing Instructor for US ed EU programmes; author of celebrated short movies such as  'The Nurse' and 'The Birdman, of the documentary 'Soundlabs' People' for MTV and winner of several awards; among them: the Audience Award at the Italian American Actors Guild of NYC and an honorable mention at the Williamsburg International Film Festival.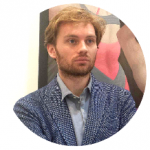 Damiano Femfert
Graduated in Literature at the University of Rome La Sapienza; graduated in Screenwriting at the National Italian Film School; author of many writings published on catalogues and international newspapers; he cured several exhibitions and artistics expositions, such as CoBrA. A Great European Avantgarde the first large retrospective of André Masson in Asia in 2015.
Master's Supervisor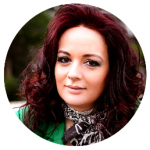 Alexandra Solea
Ph.D. in History and Analysis of Musical Cultures at "La Sapienza" University of Rome; BA and MA degrees in Musicology, Music Management and Management of the Artistic and Cultural Resources from the National University of Music in Bucharest, "Santa Cecilia" Music Conservatoire in Rome and IULM University in Milan. 16 years of experience in Arts and Culture Management, with working experience in Teatro Dell'Opera di Roma, Teatro Olimpico (Rome), Accademia Nazionale di Santa Cecilia, Youth Music of the World (USA), Accademia Filarmonica Romana (Rome), U.S. Embassy to Italy. Currently, Mentor for the United Nations Alliance of Civilizations (UNAOC) in New York; Founder and Executive Director of SolèArt Management (Italy) and Co Founder and CEO of  UNDIVIDED (Romania). 
Career Services
Rome Business School supports its students even beyond the academic environment, providing them woith guidance and assistance in developing a strong professional profile which reflects the most sought competences in the current job market. In particular, the school offers the following services to the enrolled students:
Support in the management of job interviews
Free review and inclusion of the student's CV in the Rome Business School's database, and its distribution to businesses, organizations and head hunters belonging to the school's international network;
Networking meetings with international managers, professionals and business owners
A personalized search and flagging service for the best job opportunities in Italy and abroad
EAE Business School Barcelona Bootcamp
Rome Business School's Master in Arts & Culture Management offers you the opportunity to take part in the exclusive EAE Business School Barcelona Bootcamp, an intensive programme of the duration of 1 week in the wonderful Spanish city of Barcelona, in cooperation with the prestigious EAE Business School. Get the chance to learn all of the secrets of entrepreneurship, techniques of Design Thinking and the Lean StartUp methodology!
Placement rate
At the end of the Master, 96% of the students obtained an internship in internationally renowned companies, such as: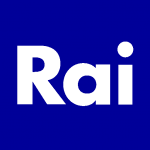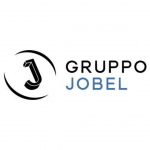 Admission process and graduation
The admission process is aimed to verify the candidate's eligibility to attend the Master. The candidate's academic history, previous experiences in the topics covered in the Master and motivation will be matters of the evaluation.
Once it's sent, the application will be evaluated by Rome Business School's academic committee. In order to ensure the application's suitability, it is important to deliver all of the required documentation.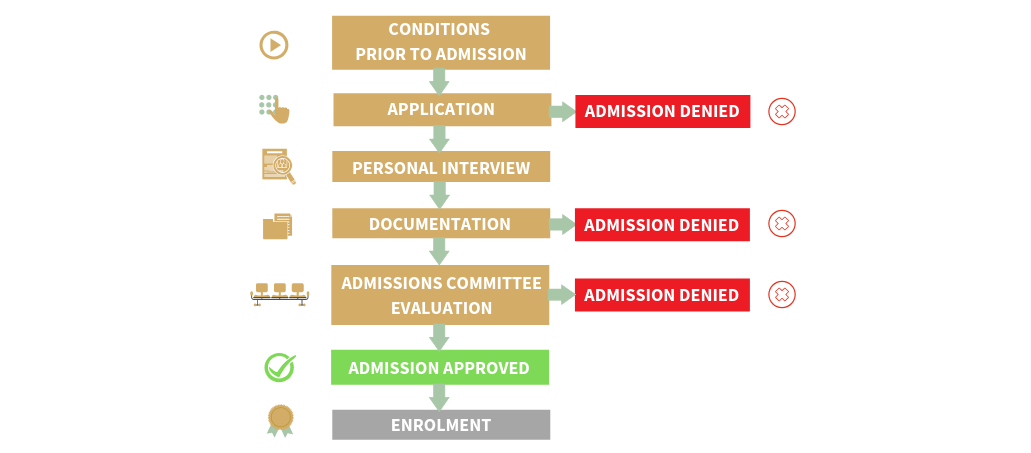 Students who successfully complete the programme will receive a double certification: Rome Business School's diploma and an official certification by Universidad Internacional de Valencia (VIU), which provides 60 internationally recognized credits (60 ECTS).
Scholarships and Tuition
Scholarships
According to the individual profile, experience, and proved motivation, the candidate can be awarded a scholarship covering part of the overall tuition fee (up to 20%). The eligibility for a possible scholarship will be decided by Rome Business School's academic committee during the evaluation of the candidate's application.
Scholarships are available for all of the didactic formulas.
Tuition fee
The tuition fee is 6.500 Euros and can be paid:
in installments
in a single solution (this option grants the student a 10% discount on the overall amount of the tuition fee)