Mind-Opening & Knowledge Management Setting
During the first module of the Master of International Management (MIM), students will acquire core management skills to enhance your professional career.
Understand the new methodologies and approaches to Project Management (PM) and operations that have been developed in recent years, and use this knowledge in project management after the lecture.
Recognize how to use resources wisely to produce the greatest possible benefit.
Identifies opportunities, threats, and opportunities for change in the company's environment in order to acquire, develop, and motivate teams and workforce.
Using lectures on promotion placement, integrated marketing communication, and pricing strategies, you can combine traditional and digital marketing.
Focusing and specializing
During the second module, students will learn how to:
1) Global Businesses and Strategic Management​
International Economics​
Corporate Internationalization​
Financial Management​
​2) Marketing and Brand Management ​
International Marketing​
Brand Equity Management​
Product Management in the Digital Age ​
Online Marketing & e-Commerce ​
​3) Managing International & Multinational Companies​
Entry strategies in foreign markets​
Joint Ventures and Alliances ​
International Business, Law and Taxation​
Entrepreneurship Pathway & Global Start Ups​

Family Business Management: Succession Planning
​4) Data Analytics for Management​
Into the world of Data Analytics​
Data Presentation, Analysis & Evaluation​
Decision and Risk Analysis ​
5) Strategic Communication in International Markets​
Business Storytelling & PR ​
Investor Relations Management
Being an innovative and responsible leader
During the third module, students will learn how to:
6) Intercultural Management and Sustainable Businesses​
The Future of the Cross-Cultural Management​

The Role of CSR: Business 

Sustainability and Circular Economy 

​

B

usiness Ethics and CSR

​

Made in Italy in International Markets 

(The Future of Food, Fashion and 

Mechanical Industry)
​7) Exponential Digital Technologies​
Digital Economy ​
Tech Future Business Trends: AI, Blockchain and the business impact ​
Why Electives?
Rome Business School's mission is to prepare future managers, entrepreneurs, and professionals to capitalize on the benefits of digitalization, go global, and have a positive impact on society.
Students can improve their employability by taking electives that focus on in-demand skills.
Electives enable students to carve out their own niche and become more competitive;
Electives expose students to courses they might not have encountered otherwise;
Electives provide a unique curriculum that fosters life and career skills
Electives are divided in 4 main area of interest: innovation and growth, tech and digitalization, industry and International Business 
Practice Lab | In partnership with Amazon
The Rome Business School Practice Lab is where theoretical concepts are put into practice and participants learn through experience.
Amazon managers will lead the Lab, examining various specialist knowledge, working on exercises, and networking with students while sharing their experience and expertise. This Lab is completely run by Amazon* managers, with whom you will work to develop a product launch strategy and run a virtual company as CEO. The Business Simulation is an innovative and engaging managerial tool that allows the dynamics and logic of a business to be reproduced.
*Partnerships with companies can change over time
An educational experience
You will have the opportunity to demonstrate your abilities by tackling a real-world business challenge at the end of your educational experience. Make use of your skills to identify opportunities and create a truly innovative strategy.
Take on a genuine business challenge. You can work with a small group to develop a marketing strategy for a new business, a strategy to increase online sales, or a loyalty offering for different generations.
Two case studies from two different companies will be assigned to you to put your master's course knowledge to the test.
Previous years' experiences 
The Practical Challenge:
Assess the impact of Covid on the e commerce strategy, do analysis on the consumer behaviour impact and provide recoomedations for the future ZARA strategy.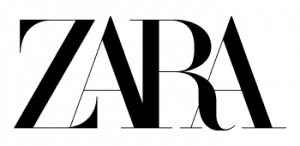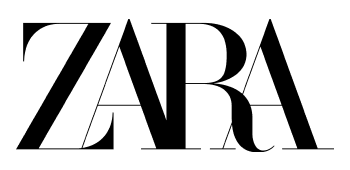 The Practical Challenge:
Do analysis on the consumer behaviour impact, market expansion, e commerce, and provide recoomedations for the future strategy of Amazon. ​