Overview
The sports industry is one of the ultimate expressions of the entertainment business. From live events to media, TV and Internet broadcasting, from professional sports teams to exclusive private sports clubs; the management of these industrial entities has experienced deep changes, requiring a new class of professionals with skills in several fields of management. Rome Business School's Master in Sport & Lifestyle Management is specifically designed to train professional figures who are able to work effectively and successfully in the various areas of the sports business, providing them with all the necessary skills to start a career in this environment.
In addition, this master is available in online version, in order to offer quality learning wherever you want! We have more than 10 years in online learning education and we are member of Grupo Planeta, leader in providing programs in online mode, our "distance" courses offer all the contents of classroom learning, in order to use a complete and professionalizing experience.
Why choose a Master in Sport and Lifestyle Management Specialized
Global Experience: International Bootcamps in Rome & Barcelona
Rome Business School offers you the chance to hone your competencies and enrich your knowledge of entrepreneurship, innovation, and other key topics in the business world by taking part in our International Programs in Rome or Barcelona, where you can also expand your professional network. This residential program comes at an additional cost.
Life & Soft Skills Programme
The foundations of a solid and successful career are, without a doubt, the much requested and celebrated Soft Skills, competencies that find practical uses in every working environment and business area. Our Life & Soft Skills program will provide you with a thorough and detailed knowledge and familiarity with these personal soft skills, facilitating their personal and professional growth.
Rome Business School has solid partnerships in place with several globally renowned leading companies, such as Enel, Fendi, Bulgari, Eataly, IBM Italy, Land Rover and many more. To ensure our students can build a strong professional network, we constantly organize meetings, visits, events and guest lectures with representatives from elite business ecosystems, encouraging interaction between leading professionals and the students, and facilitating the learning process.
Career Acceleration Program
Our skilled and professional Career Services Team provides our attendants with a personalized Career Path specifically designed to shape his or her own professional profile in order to become a competitive figure in nowadays' job market. Workshops focusing on the hottest topic of job seeking and career networking, individual career counseling meetings, our exclusive event 'Rome Business School Talent Focus' and more invaluable benefits are at your disposal to ensure the best start or a great boost in your career!

Structure
⇒ 6 months of lectures
⇒ 6 months dedicated to internships and project work 
⇒ Visits at international companies and organizations
⇒ Integrative cultural program
⇒ Seminars and events
Contents
Mind Opening & Knowledge Management Setting 
The first part of Rome Business School's Master in Sport & Lifestyle Management provides you with comprehensive preparation for the sector and crucial aspects of other related fields, initially giving a wide overview of the broader management world.
Focusing and Specializing 
Develop the competencies required to address and enhance new needs in different areas of the organization. Identify and develop effective managerial strategies for Sport industry companies.
Being an Innovative and Responsible Leader
Learn about the best practices in innovation and leadership and how they can be effectively applied to the Sport Industry.
A team project aimed to develop a Management Report that solves a business problem or works on an opportunity in the area of Sport and Lifestyle management of existing or fictitious companies in the Sport Industry. All teams are guided from the very initial phase of the project.
Faculty
Rome Business School's Master in Sport & Lifestyle Management are held by highly selected international university professors, trainers and business managers, drawn from a variety of operational and professional fields, from the actual sports domain to communications, from media relations to marketing and sustainable economy in this sector.  The teaching approach is aimed at the acquisition of know-how, in order to transfer truly useful competencies for the attendees' professional development.

Sara Caprasecca – Digital Marketing and Communication Consultant, Project Manager and Digital Strategist. She has worked for: Deliradio.it, Gecko Way SRL, Beelnclusion.com, Pop Up live Sessions, MM Line Production records, Perilcane.it, and Vikschool. Graduated in 'Italian Literature and Mass Media Communication', after a long experience in a logistics company (2008-2013).  She has worked for the first Roman web radio as a Digital Press Officer, thus starting a freelance activity as a manager of social pages, and a specialist in the digital presence of different business realities (music academies, channels related to the production of music videos, online travel agencies, e-commerce, etc.). She is specialized in Digital Transformation for SMEs.
Alberto Bollea – Sales Manager at Bosch Energy and Building Solutions and CEO at SGR Accademia- His didactic activity is focused on Sports Industry Finance
Francesco Landolfi – He held several Sales & Marketing managerial positions in multinational companies such as Microsoft, IBM, Baxter. Today he is Senior Partner for Arventa Capital a firm involved in private equity and venture capital investments. In his educational background a Master in Business Administration from Harvard University.
Patrizia Marin – Chairman for Marco Polo Experience, Patrizia Marin has a long experience in the communication and publishing sector. She's also active in the sports environment as Founder of Magnum FighitingChampionship and Chairman of Magnum Fitness Beach Dubai. Her didactic activity will focus on Sport & Leisure.
Rocco Menichella – currently Senior Sponsorship Manager at Havas Sports & Entertainment. He's responsible for Account Management and Sport Partnerships Activation across HSE Italyclient's portfolio, and for identifying and negotiating new partnerships to support brand and business objectives.
Nicoletta Romanazzi – Mental & Sports Coach Certified by S.F.E.R.A., Master in Neuro-Linguistic Programming and specialized in Problem Solving, Communication and strategic eCoaching, Nicoletta Romanazzi is Founder of Respiro. Her didactic activity is focused on the Sports Industry: Human Resources Bursting.
Claudia Schinnà – Expert in Communication and media, supporter of world sustainability, she is Media and Brand PR Group Manager for P&G and collaborates in France with BNP Paribas
Fabio Casu – He's specialized in the administration-finance area, project management, finance transformation in sports management. Among these experiences, he works for Federazione Italiana Pallacanestro, as Head of Cabinet and he was responsible for the design, development and implementation of the organization and control system, processes, and programs.
Simone Gambino –He's a journalist and Life Honorary President of the FCI (Federazione Italiana Cricket) from 30 years
Career Services
With our help, you can create your career strategy via a journey of self-reflection, exploration, and achievement. This program is designed to help you find internships or positions in line with your ambitions and expectations.  In particular, the school offers the following services to the enrolled students:
Individual Career Counselling Meeting
Rome Business School's Official Career Portal
Professional Workshops
Rome Business School's Talent Focus
Rome Business School supports its students even beyond the academic environment, providing them with guidance and assistance in developing a strong professional profile that reflects the most sought competencies in the current job market.
Thanks to the commitment of our students and the continuous work of our assistance service, we have achieved important results in terms of employment and achievement of the aspirations of the individual participants in our courses.
In particular, according to the most recent statistics:
38% of our students have pursued an international career;
43% of our students have obtained a job position in large multinational companies;
37% of our students are currently successful managers;
72% of our students benefited from a salary increase at the end of the course of study (in the case of the Master Specialized, a growth in the pay packet of 27% was noted);
68% of our students have increased their job responsibilities at the end of the master;
92% of our students received new job offers upon completing their studies.
What can I do with a Master in Sport and Lifestyle Management Specialized
At the end of the Master, 96% of the students obtained an internship in internationally renowned companies. Some of our professional partners: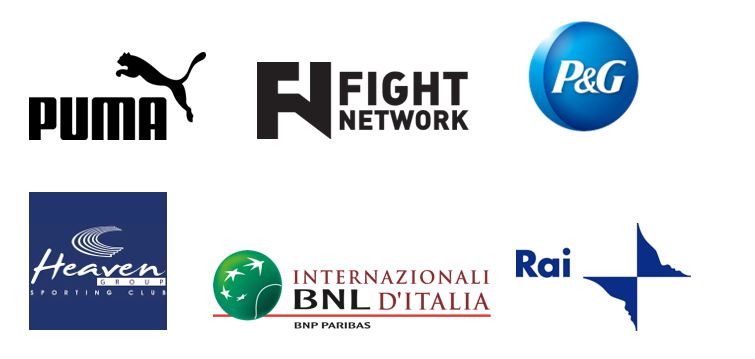 Global Experience
Students will choose between two exclusive Bootcamps scheduled for Summer 2021, both designed to develop and refine students entrepreneurship skills, to let students experience international leading companies culture with two company visit and to improve students business network:
Barcelona (Spain): "Bootcamp for Innovative Leaders" – In collaboration with EAE Business School
Rome (Italy): "Bootcamp for International Business Leaders" – At Rome Business School
Admission process
Rome Business School works hard to maintain the highest standard of quality in the programs we offer. That's why, in order to ensure the eligibility of the candidates, all applicants must undergo and successfully pass a selection process structured as follows:


The admission process is aimed to verify the candidate's eligibility to attend the Master. The candidate's academic history, previous experiences in the topics covered in the Master and motivation will be matters of the evaluation. Once it's sent, the application will be evaluated by the Rome Business School's academic committee. In order to ensure the application's suitability, it is important to deliver all of the required documentation.
Degree
Students who successfully complete the program will receive a double certification: Rome Business School's diploma and an official certification by Universidad Internacional de Valencia (VIU), which provides 60 internationally recognized credits (60 ECTS).
Scholarships and Tuition
The tuition fee for this Master is € 7.200 for On Campus Learning Mode.
It can be paid:
in 4 installments without interest
in a single solution (this option grants the student a 10% discount on the overall amount of the tuition fee)
According to the individual profile, experience, and proved motivation, the candidate can be awarded a scholarship covering part of the overall tuition fee (up to 35%). Indeed, Rome Business School offers the opportunity to the most deserving candidates to benefit from 7 different types of scholarships. These partial economic coverages can consist of 6 months of interest-free financing.
The competition for scholarships increases as the start date approaches and funds are limited, so it is advisable to make the request as soon as possible.
Job Opportunity with a Master in Sport and Lifestyle Management Specialized 
If you are looking for top-quality advanced training in a particular business area, countless opportunities for skills development and testing yourself, ways to expand your professional network and make contact with elite professionals working in several business fields, we have exactly the program for you. From there, it's all up to you! Your determination and willingness to learn and experience new ways of thinking are all you need to make the most of one of our programs and start making your way along the path towards success in your career.
CONTACT US