Overview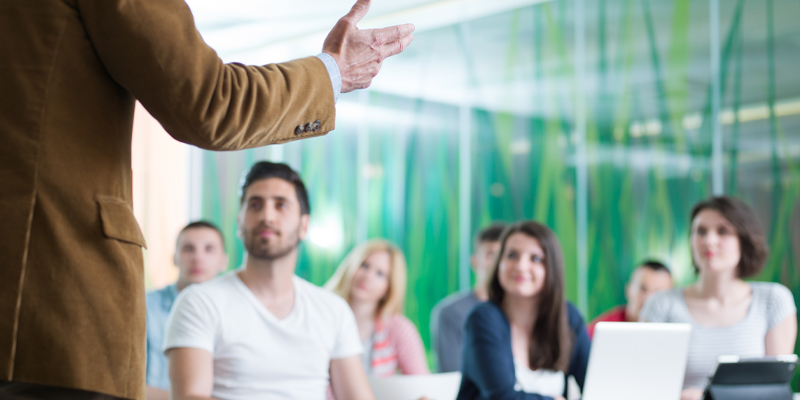 The Rome Business School's Master in International Human Resources Management is the ideal choice for all those who wish to excel as human resources professionals in the international job market. We offer world class training, international internships, professional and networking opportunities on a global scale.
Within the context of the globalisation of markets and of competition, human resources are an ever more decisive factor of competitive advantage for both companies and non-profit organisations. With the progressive levelling of the fields of technological and process know-how, the individual is indeed the one true discriminating factor. Ultimately, the individual's competencies, motivations, innovation capabilities and overall professional performance quality determine an organisation's success. From such a perspective, companies and institutions must equip themselves with experts capable of both fully understanding the central role of the individual and of overseeing the related managerial processes, such as: selection, hiring, training, communication, development and compensation.
Structure (duration – 1 year)
Six months of lectures
Six months dedicated to international internships and project work
Visits at international companies and organizations
Two months internship in Dubai, USA or Europe
Integrative cultural programme
Seminars and events
Modes of attendance
This Master course can be attended in English, either on campus or by distance learning, in one of the following modes of your choice:
Full time (lectures throughout the week on campus)
Executive
(lectures on Saturdays on campus or on-line)Professional (lectures during the late afternoon/evening, only on-line)
Contents
General Management
The company and the competitive environment
Business strategy
Project management
Marketing management fundamentals
Finance and business planning 
Professionalising teachings
Strategic management of human resources: approaches, trends and tools
Job analysis and strategic planning of human resources
Selection, hiring and retention
Training
Development: coaching, counselling, mentoring
Career plan and career development
Performance management and evaluation
Global Compensation
Organisational theories and development
Industrial relations and collective bargaining
Workplace health and safety
International management of human resources
Themed Focuses
Work psychology
Organisational behaviour
Leadership and team management
Study and research seminars
Workforce diversity, inclusion and equal opportunity employment
Internal communication
Change management
Human resources metrics
Guaranteed Internships – Dubai, USA, Europe
Rome Business School students have the amazing opportunity to take part in guaranteed internship programmes in Dubai, the USA (New York, San Francisco, Boston, Miami, Los Angeles, etc.), or Europe (London, Dublin, Barcelona, Madrid, Paris, Berlin, Munich, Lisbon, Milan, Rome, etc.).
The internships have a duration of at least two months and the students can express their preferences.With some of the best business and employment opportunities, it's no surprise that these destinations attract expats from all corners of the world. If you're looking to work in a cosmopolitan and business-oriented city, this is the right opportunity for you.The internship opportunities offered by the Rome Business School will give you the chance to learn further management models and gain experience in the world's leading business cities.
Learning Objectives
The Master in International Human Resources Management is aimed at all those who are getting their first exposure to the world of human resources management or those who, although already operating in this sector, wish to acquire a more structured education and update their competencies. Typical profiles of individuals who may be interested in this course include, for instance:
professionals who operate in contexts other than human resources and who wish to develop a wider knowledge and understanding of human resources management or to transfer to jobs within this field;

entrepreneurs who wish to acquire a well structured education in human resources management.
On the other hand, modern human resources professionals cannot neglect the international dimension that all activities are increasingly taking on and must therefore be able, for example, to understand and handle global organisations' diversity management dynamics and complexity profiles. Within this framework, the Rome Business School's Master in International Human Resources Management is the ideal choice for all those who wish to excel as human resources professionals in the job market at the international level, providing all the necessary knowledge, operational competencies and professional and networking opportunities on a global scale.
Benefits
Attending this Master's Degree course entitles to:
International internships at leading companies and organizations;
The inclusion of your CV in the Rome Business School's database and its distribution to businesses, organizations and head hunters belonging to the Rome Business School's international network;
A free CV review;
Support in the management of job interviews;
Networking meetings with international managers, professionals and business owners;
A personalized search and flagging service for the best job opportunities in Italy and abroad.
World Class Teachers
The Master's Degree course faculty is made up of highly selected international university professors, trainers and business managers, drawn from a variety of operational and professional fields and thus able to bring to the table a rich array of up-to-date experiences and competencies. The teaching approach is aimed at the acquisition of know-how, thus at transferring competencies truly useful for the attendees' professional development.
Accreditation
Rome Business School's master in International HR Management is accredited by VIU – Universidad Católica de Murcia.At the completion of the course you will therefore be awarded with a double certification: a diploma from Rome Business School and one from VIU, with 60 internationally recognized university credits (60 ECTS).
Tutoring
For both the on-campus and the distance-learning courses, attendees can always count on the assistance of a tutor for any clarifications they may require, for the completion of the tests and exercises required by each module and for the final project
Learning Materials
Students registered for the Master's Degree course will be issued with a wealth of learning materials, including slides, textbooks, case studies, articles, videos, and useful internet links.
Registering In The Rome Business School's Alumni Association
Attendance in the Master's Degree course entitles to become part of the Rome Business School's Alumni Association, the international network through which students of the Rome Business School can share ideas, experiences, and projects. Many facilitations are also available for attending further training courses.
Internationality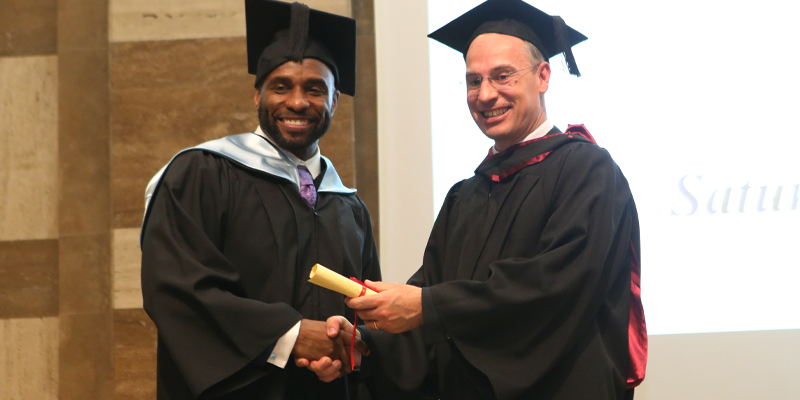 The Rome Business School prizes intercultural exchange as a source of personal and professional development. Students from 5 continents regularly attend its courses.