The Importance of Influencer Marketing
Recent studies have disclosed that almost 80% of future marketing plans will focus upon at least one influencer marketing campaign in the upcoming year.
Influencer marketing is a type of marketing that involves influential people that might hold sway over potential buyers. This may be because of the influencer's expertise, popularity, or reputation. In most of these cases, celebrities are often picked as points of reference because they have visibility and significant reach.
Another segment that has become more and more popular is represented by bloggers. Nowadays, the most successful bloggers have a lot of power over their followers as they are viewed as being more authentic and trustworthy than traditional advertising. Companies increasingly tend to use celebrities and bloggers, thus avoiding being exposed to doubt or scepticism when targeting marketing messages.
What is particularly special in regard to this form of marketing is the fact that it addresses the influencer's needs, and not the customers'. Depending on niche or lifestyle, brands seek influential people that fit their target with the aim of establishing long term relationships. This may include pre-launch access to products or even signing up the selected person to the company.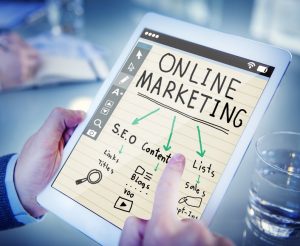 A disadvantage of influencer marketing is that the brands need to ensure they are prepared should one of their influencers bring bad publicity to the table. If, in most cases, celebrity endorsements trigger an overall positive image, there may be instances in which high profile testimonials could be facing legal problems or circumstances that could negatively impact the product.
Regardless, we have performed a short analysis of the importance of influencer marketing and have come up with the points listed below:
Trust is everything
Almost 95% of people trust recommendations made by other people, despite not knowing them personally, more than suggestions coming from company brands. So, to start with, a product endorsed by a celebrity will engender a significantly higher level of trust, and consumers will perceive this as something natural.
No ad blocking
Every day, consumers are exposed to a very large number of ads. In order to avoid this, most potential buyers have installed ad blocking applications. Influencer marketing finds a way around this, as the source is embraced by the consumer and sends a relevant message.
Cost-effectiveness
Compared to other marketing techniques, influencer marketing currently seems to be the most efficient and productive way of reaching out to an audience and meeting marketing goals. It can easily be measured through engagement, clicks, likes, and shares and, moreover, it stimulates twice the sales.
Precise targeting
Through influencer marketing, brands have the possibility of reaching out to greater numbers of varied audiences. Giving that the celebrities/bloggers have already done the sorting for them, the only thing brands need to do is send out their various products to different influencers.
SEO
This marketing strategy can also help in ranking. People who use social media to search for information most likely also use search engines to help in their decision making process.
Influencer marketing is surely on the rise and appears to have become increasingly popular among companies that wish to advertise their business effectively.