Antonio Ragusa, President of Rome Business School, awarded with New York Award 2018
The New York Summit 2018, the most relevant Spanish language event on excellence, management, and leadership held in the US, has announced the recipient of one of its most prestigious awards.
During this important event, Antonio Ragusa, the President of the Rome Business School, will be recognised for his noteworthy contributions to a better society thanks to his constant commitment and promotional work on leadership, management, and development.
With this award, Dr Ragusa joins the winners of previous editions, such as Teresa Valcerce, Pilar Jericó, Room Mate Hotels, or Ignacio Bernabé, who were recognised for their entrepreneurship, innovation, and leadership. These are some of the awards with which the Inspiring Committed Leader Foundation emphasises the excellence of those firms and individuals that bring value to the international community, with particular reference to Hispanic personalities.
For this occasion, the awarding panel was made up of the HAC Leadership & Management board of directors, including Ray Cazorla, founder and president of the HAC, Jesús Lacoste, HAC project director, and José María Pérez, head of international relations. The awards ceremony will take place during the gala dinner, organised by the Inspiring Committed Leaders Foundation, that will be held on 24 October during the NYS.
New York Summit
For the second year running, the NYS18 will host the awards ceremony organised by the Inspiring Committed Leaders Foundation (ICLF). Among the 2018 New York Awards are the following categories: Latino Artist; Special Award; Latino Leader 2018; For the Defence and Progress of Peoples; Gold Startup 2018; Best Innovative Business School Model In Latin America; Promoter of Corporate Social Responsibility; Best Organisation Globally Committed to the Protection of the Environment and to the Excellence of Medical Research.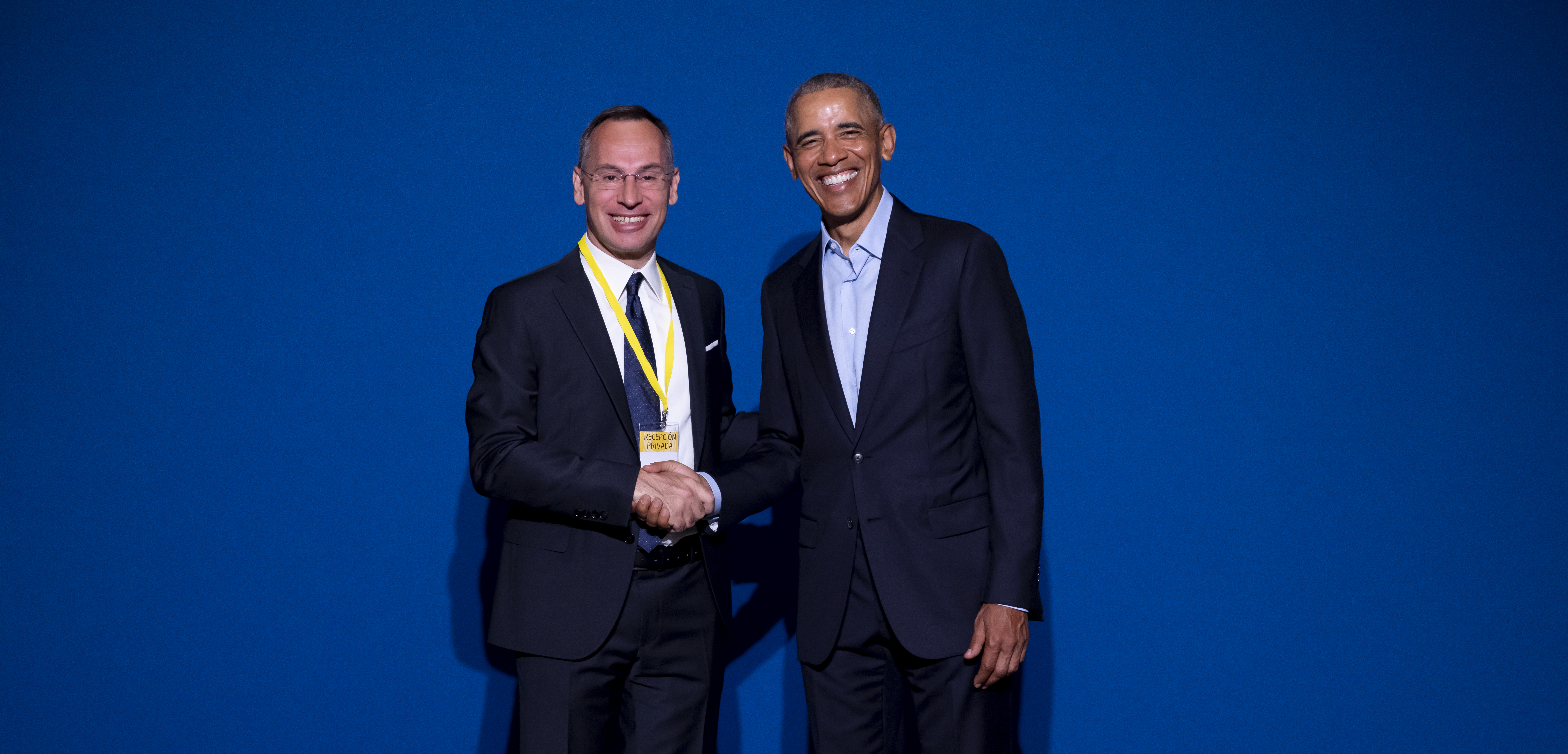 The NYS is organised by the Inspiring Committed Leaders Foundation (Fundación Inspirando a Líderes Comprometidos) and is the most relevant Spanish language event in the US for excellence, management, and leadership.
Every year, leaders from all over the world gather to learn about the key aspects of corporate success from the most highly regarded leaders and experts in the fields of economy, entrepreneurship, technology, and innovation.
The event will be held in New York on 22, 23, and 24 October 2018 and is proud of enlisting the support of important companies such as Atreviati Covap, Graffter, Cosentino, Air Europa, Ecusa, Soy Digital, NYU AOF, Civic Courage, Olyusei, etc.