Cooperation Agreement between Rome Business School and Strong Educacional
Valuable new partnership with Brazilian business school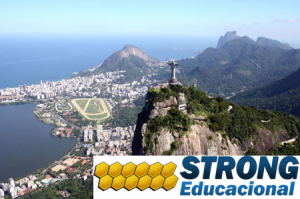 On July 1, 2012 has born an important new cooperation agreement which sees Brazil as an established reality of hight economic growth, and at the center of Rome Business School's interests in cultural exchange and training. The agreement signed with STRONG Educacional, first of all allows a common values sharing​​, because is it an institution that aims to develop intellectual capital through lifelong and excellent learning and by acting in compliance with environmental and social responsibility.
The many educational disciplines of professional courses involved, are mainly referred to the business management macro area. Courses supply regards MBA, post-graduate training, updating and short courses.
STRONG educational makes use of two courses degree in economics and administration, since it has established, in 2000, the administration and management hight school (ESAGS). The istitutional venues location is situated in St. Paul city and in its hinterland (Alphaville, Osasco, Santos, Andre Santos).
Thanks to this agreement, the possibility of intercontinental students exchanges becomes even more concrete, also because of joint educational and cultural programs that arise from a shared scenery in which ethics, transparency, quality and competence are the protagonists.