Rome Business School graduate Dalia Rivolta tells us about her experience on Masterchef Italia
Dalia Rivolta, recent graduate of the Rome Business School Master in Food & Beverage Management participated to MasterChef Italia 11, the cooking show on Sky channel produced by Endemol Shine Italy.
We asked Dalia to tell us about the adventure on MasterChef, her passions and the experience at Rome Business School.
First, tell us about your background and what brought you to RBS.
I chose the Master in Rome Business School after working for five years as a manager for the Brand "Nivà Gelato" – founded in 2015 together with my family.
I was born and raised in a Michelin-starred restaurant of which my father was the chef, but until 2020 my first passion had always been sports to which I dedicated many years, also graduating in Sports Motor Sciences.
During the pandemic, not being able to work or play sports, I started by chance to watch the program MasterChef Italy, becoming passionate about it. For fun, and pushed by a friend, I decided to apply for casting.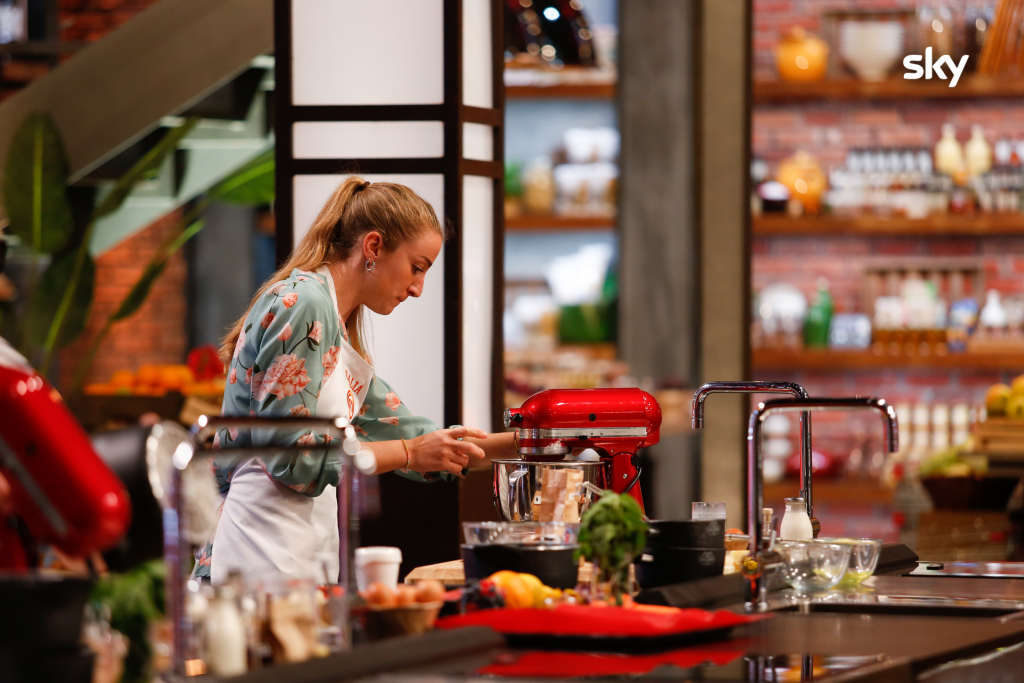 How was the experience in MasterChef?
Obviously, getting in touch with them was, first of all, a great honor and, secondly, I realized, even more, how special this sector is and how it needs relevant, aware and dedicated figures. Food is a mixture of personal history, origins, travel and study, lots of study and passion.
As far as the program goes, week after week, the tests to pass are challenging and always full of difficulties, so stress management is key. Many people ask me if the time available during the program is real. It is. In fact, our perception is that it is even less.
You have to have a lot of qualities and be a great manager of yourself. It was a school of life that will serve me forever.
And what about the Master? What do you hope to achieve now?
I chose this Master because I wanted to become an F&B manager in luxury hotels. I thoroughly enjoyed the academic journey.
The most stressful part was the Capstone Project Presentation that I had to prepare 2 months late because I was participating in MasterChef Italy during the period of drafting the project, but with a few weeks of sleepless nights I recovered and concluded it as I had hoped.
This path has allowed me to acquire all the necessary skills and to delve into the most innovative aspects and trends in the food and beverage sector. I have appreciated the great experiences handed down by each teacher in the course of study.
What are your next steps and what advice would you give other students?
For the past year, I have been the sales manager of a large Italian e-commerce company that sells products online all over the world.
I would like to be able to expand this business by incorporating precisely the food sector and bring in small food companies in the global marketplaces, all in order to ensure the best economic outcome.
Exporting our typical products is a goal that has fully entered my TO DO list, particularly since the pandemic broke out.
The advice I would give to any student planning to pursue a specialized course of study, whatever the field, is to not set limits for yourself.
The future is in the hands of those willing to take risks. It takes courage perseverance and faith. Obviously I'm talking about personal faith.
Find a teacher, be inspired by them, and do what makes you enthusiastic, with love.