Crowdfunding for a music video shoot project
Help support a music video shoot project run by the Rome Business School students
An unknown author stated that an "educational system isn't worth a great deal if it teaches young people how to make a living but doesn't teach them how to make a life." The Rome Business School prides itself in training its students to a level of excellence in their competencies and their ethical approach to business and work; projects are one of the ways it achieves this goal.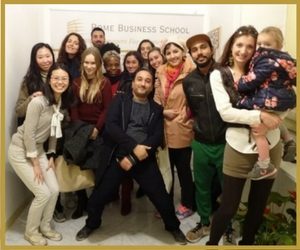 Our master in Arts and Culture Management students from more than ten different nationalities have put their heads together and have come up with an exciting project as part of their assignment. Their project is a music video shoot in the heart of Rome, which will cost them €5,000. Being students, they have no funding for this project and they are counting on the public to support and make their dream a reality.
The Rome Business School is appealing to the public to help our students with any amount of money and make their project a success. A project motivates students to gain knowledge and the chance to apply the skills they learn in school to relevant and real-world situations; this is one of the main reasons we run them.
Remember every penny you donate is for the building of tomorrow's future. Your support will be greatly appreciated; for more information, kindly click the below button:
Education is the most powerful weapon that you can use to change the world – Nelson Mandela.