Cooperation agreement between Rome Business School and University "Ukraine"
Cooperation agreement between Rome Business School and University "Ukraine"
In January 2013 Rome Business School has signed an agreement of mutual academic students exchange and joint research work with Open International University of Human Development "Ukraine" (University "Ukraine"), the first inclusive University in Ukraine.
University "Ukraine" is one of the biggest institutions of higher education in this country. It was founded under the initiative of Petro Talanchuk and confirmed by the decision of Kyiv City Council and Kyiv City State Administration on 18th of February 1999.
University "Ukraine" is a new model of democratic standards for realization of human right to education.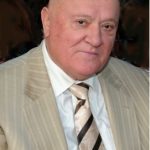 Now the president is Petro Talanchuk:
– Doctor of Technical Sciences Professor;
– Full Member of the Pedagogical Science Academy of Ukraine;
– Academician of four international Academies;
– President of Engineering Sciences Academy of Ukraine (1991);
– The first Minister of Education of independent Ukraine (1992-1994);
– Author of 50 patented inventions and more than 350 scientific works and 11 monographs;
– Honored Scientific and Technical Worker of Ukraine.
"Ukraine" University presents six Institute and a Dipartment:
Economy & Management
Law and Social Relations
Engineering
Philology and Mass Communication
Computer Technologies
Social Technologies
Department of Biomedical Technologies
Four Scientific Research Institutes
20 branches throughout Ukraine
13 regional Istitutes, 3 colleges e 3 local centres for distance learning
35000 studenti and 3000 lecturers
29 specialties in Kyiv
With this new important agreement the Rome Business School expands its network to offer its students and alumni new opportunities of professional and cultural development on an international scale.