Develop Managerial Skills and an Innovative Perspective
During the first module of the Executive Master in Project Management, students will learn how to:
Acquire leadership and relationship management skills with various stakeholders: sponsors, customers, partners, suppliers, the project team;
Know how to manage, negotiate, communicate, guide, and evaluate people to achieve the maximum expected results possible in relation to the project;
Learn active listening techniques, and shape the message more efficiently in relation to the interlocutor.
Implement effective strategies in Project Management
During the second module of the Executive Master in Project Management, students will learn how to:
1) Introduction to Project Management:
PM Culture, Project Life Cycle
Project Management in Organizations
2) Business Analysis:
Benefit and Value Analysis
Requirements Management
Business Case
3) Operational Foundations of Project Management:
Planning
Execution
Monitoring and Control
4) Project Management Tools and Techniques:
Exploring Complexity: Application of PM Tools and Techniques
Exploring Complexity: Risk Management
Using Project Management Software
Agile Methodologies: Kanban, SCRUM
Overview of other methodologies (XP, DASM, …)
New technologies and innovation
5) International and Ethical Aspects of Project Management:
Ethical Code and Professional Conduct
Participation in European Tenders
Corporate Ethics and Social Responsibility
6) Interpersonal Skills for Project Managers:
Personality Indicators
Leadership, Motivation, and Thinking Styles
Tools and Strategies for Individual and Team Development
Decision-Making Styles and Processes
Conflict Management
5 Interactive courses to improve your soft skills
Soft skills are personal attributes that can affect relationships, communication, and interaction with others, which are crucial for business success and effective leadership in the high-tech world and digital transformation in which we live. None of the new technology and innovation can be applied without proper leadership. The Leadership Program is a path towards self-discovery, empowerment and reinvention, enabling participants to become leaders of the future. The program is practice-based, consisting of 5 interactive courses, including a self-assessment test, role plays and quizzes.
Communication & Persuasion in the Digital Age
Team Work Effectiveness
Agile Leadership
Negotiation & Conflict Management ​
Emotional Intelligence
Skills to be competitive
Individual Coaching
Executive Mentoring production review of curricular material
Company meetings with leading companies
Executive Mentoring for preliminary orientation towards entrepreneurship
An educational experience
At the end of your educational experience, you will have the chance to prove your abilities by tackling a real business challenge. Use your talent to identify opportunities and create a truly innovative strategy.
Tackle a real company challenge. You can choose to be part of a small team and design an innovative HR business plan or functional operational plan based on theoretical research.
Work on one of two real Business Challenges of a specific company.
Previous years' experiences 
The Practical Challenge:
LEAP! A brand new "Urban-Tech Mobility Company" – "Our vision is to solve the problems that make mobility complex, fragmented and unhealthy through aggregation and optimization. Our mission is ultimately to bring sustainable mobility to every customer's home."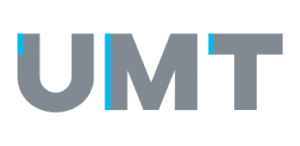 The Practical Challenge:
"Smart Access" Application from need recognition to PMP approval. "Capstone Project Focus: Implementation of all methods and techniques acquired from the master in a fictitious scenario to the Project Budget Approval Phase."