Develop core managerial competences & entrepreneurial leadership, to start and run business
During the first module of the Master in Entrepreneurship and Innovation​, students will learn how to:  
Promote essential knowledge in all the departments of a company: marketing, finance, accounting, human capital and operations as well as cross-disciplinary knowledge in entrepreneurship and innovation;

 

Enhance entrepreneurial spirit to create new businesses, while also fostering innovation and creativity;

 

Be able to identify the sources of fear of entrepreneurial failure and deal with them;

 
Leadership in Innovation
During the second module of the Master in Entrepreneurship and Innovation​, students will learn how to:
Initiate and manage corporate innovation and innovation processes;
Develop innovation leadership and bring innovation in solving complex problems in the business world;
Developing the tools and capacities required for innovation leadership and for successful management of innovation project team;
Understand and implement the Open Innovation model.
Create and develop ecologically and socially responsible innovation and business models
During the third module of the Master in Entrepreneurship and Innovation​, students will learn how to:
Be able to start innovative new business models by combining environmental and social sustainability with economic sustainability;
Understand the scope of social entrepreneurship;
Implement sustainable innovation, understand its values and benefits;
Why Electives?
Future managers, business owners, and professionals who are prepared to take advantage of the advantages of digitalization, go global, and make a positive contribution to society are what Rome Business School seeks to develop.
By focusing on in-demand skills, electives are the perfect tools for students to increase their employability.
Electives assist students in carving out a niche for themselves and becoming more competitive.
Electives expose students to courses they might not have encountered otherwise.
Electives provide a one-of-a-kind curriculum that fosters life and career skills. ​
Elective courses are organized in 4 main areas of interest
Practice Lab | In partnership with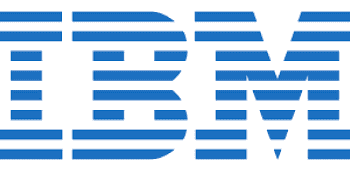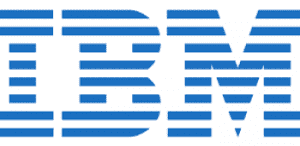 Rome Business School Practice Lab is the place where theoretical concepts are put in practice and participants learn through experience. The Lab is run by IBM Garage™ who will examine different specialist knowledge, work on exercises and network, while sharing their experience and expertise with the students. This Lab is entirely run by IBM Garage™ with whom you will create strategy to guide customers through the customer's journey of IBM Garage™ products. 
Capstone Project
At the end of your educational experience, you will have the chance to prove your abilities by tackling a real business challenge. Use your talent to identify opportunities and create a truly innovative strategy.
Tackle a real company challenge. You can choose to be part of a small team and design a Marketing plan for a new business or develop a strategy to increase online sales or create a loyalty offering for different generation.
You will be given two case studies from two real companies that will allow you to test your knowledge learnt during the master's course.
Previous years' experiences 
The Practical Challenge:
Design a new mobility services for schools and universities This challenge meets the Toyota's vision, making mobility more accessible and available for all.The goal is to make travel to/from schools and universities more efficient and faster, moving from private transport to new services such as carpooling, car sharing etc In order to make this change possible, it's necessary to consider what are now established habits and offering new mobility options that meet that needs The aim is to devise new options of home school/university travel through the creation of alternative mobility services to be integrated in the offer.