Master in Entrepreneurship and Innovation's Overview
Under the Patronage of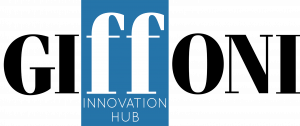 The Specialized Master in Entrepreneurship and Innovation is designed to equip participants with the tools and resources to become a decision maker for launching innovative projects by providing numerous brainstorming sessions, innovative thinking exercises, business game simulation, designing thinking activities in classroom, networking opportunities and business meetings to practice skills and set an entrepreneurial mindset.
Rome Business School is a member of Planeta Formación y Universidades, an international network created in 2003 by the De Agostini and group Planeta that embodies a strong commitment from both companies, university education and vocational and lifelong training.
Shape your professional path through 4 pillars:
An international network of companies partners to help young and senior professional in building their careers and RBS to create the better learning experience possible, thanks to Business Practice LAB, Company visits, in class exercises and exclusive lecturers
Rome Business School is proudly the most international business school in Italy, being able to immerse our students in a stimulating environment, thanks to our international faculty, our exclusive Bootcamps in Silicon Valley, Barcellona, Paris, Rome and Tuscany and mixed ethnicity in our classes
Our higher purpose is to build managers and leaders. For this reason we've built our Masters around our student's professional and personal growth, providing different service and experiences, just like our Career Service, multiple company meetings, Company Shadowing, Individual Coaching sessions and a soft skills program.
Following our motto, Better Managers for a Better World, an entire section of our Masters is fully dedicated to higher purpose in business, Corporate Social Responsibility and creation of a sustainable approach and mindset to business.
Why choose our Master in

Entrepreneurship and Innovation?
Powered by
Where students have the opportunity to put theory into practice and working on a real financial business case. All labs are run by managers from national and international companies, who teach participants how to prepare and present real company cases. 
*company partners are subject to change during the year.
Global Experience 




International Bootcamp in Silicon Valley, Barcelona, Paris, Rome and Tuscany


During 2022 RBS has decided to upgrade the Bootcamps offer, adding 3 more international experience, in which tudents will experience an intensive and fully immersive business experience, meeting international managers and developing new bonds with foreign students.
Career Service


Strutturato

e

diviso

in

due

pilastri

principali

– RBS4ENTREPREUNERSHIP


Abbiate

il

coraggio

di

pensare

in

modo

diverso.

Abbiate

il

coraggio

di

agire

in

modo

innovativo.


Una

struttura

in

5

fasi

è

costruita

per

aiutarti

a

scoprire

come

organizzare,

scegliere

e

dare

vita

alla

tua

idea

di

business.

– Career Accelerator Program
Esplora, Costruisci, Coinvolgi, Agisci, Evolvi.
Un intero team di professionisti accompagnerà gli studenti attraverso un percorso di carriera personalizzato, appositamente concepito per plasmare ogni profilo professionale, con il fine ultimo di renderlo una figura competitiva sul mercato del lavoro odierno.
Among our partners:
Entrepreneurship and Innovation: The master program's structure
This Master in Entrepreneurship and Innovation is designed to provide participants with a learning experience previously only available to startup founders on an accelerator or incubator program. It is designed for professionals, managers and individuals aiming to become entrepreneurs or future business leaders in charge of innovation, focusing on the steps involved in developing an idea into a commercial or social venture. 

Be aware
Mind-Opening & Knowledge Management Setting 
25% Program 
Core Management Competences 
Managerial Economics

 

Business Strategy 

 

Marketing: Traditional & Digital

 

Accounting and Budgeting 

 

Project & Operations Management 

 

Human Resources Management 

 
Innovate
Focusing and specializing 
60% Program 
Innovation and Entrepreneurship ​

 

Business Creation ​

 

Prototyping & Scaling Up ​

 

Promotion, Selling & Public Relations  ​

 

Corporate Innovation​

 
Transform
Being an innovative and responsible leader 
15% Program 
The Future of Entrepreneurship & Innovation  
Social Entrepreneurship and Social Impact.

 

Venture Capital.

 

Sustainable Innovation & Business Models: Starting an Eco Company.

 
Leadership Program
Soft skills are personal attributes that can affect relationships, communication, and interaction with others, which are crucial for business success and effective leadership in the high-tech world and digital transformation in which we live. None of the new technology and innovation can be applied without proper leadership. The Leadership Program is a path towards self-discovery, empowerment and reinvention, enabling participants to become leaders of the future. The program is practice-based, consisting of 5 interactive courses, including a self-assessment test, role plays and quizzes. 
Business Practice
Practice Lab | In partnership with Oracle
Rome Business School Practice Lab is the place where theoretical concepts are put in practice and participants learn through experience. The Lab is run by managers from leading national or international companies in the sector/industry, who will examine different specialist knowledge, work on exercises and network, while sharing their experience and expertise with the students. The Lab is entirely run by the School's Partner Companies and the activities included are specific for each Master program and goal.

The Practice Lab consists of 3 main phases:
Phase 1 | Manager Meet-Ups
Students meet two managers from the Partner Company, from different areas or divisions, such as finance and marketing, who share their experience of their day-to-day work and business, with a specific and relevant focus for the Master in Entrepreneurship and Innovation.
Phase 2 | Hands-on Class
Students gain first-hand insight from the direct experience of company managers, enhancing the knowledge and skillset acquired on the Master in Entrepreneurship and Innovation. They will analyze, assess, create and develop, a certain plan or strategy given by the company in relation to what they have studied in class and the company's business operations.
Phase 3 | Get on Task
The company managers present two in-class business scenarios (business cases), so that, by implementing the concepts learned, the students find solutions and create strategies. At the end of the class, they orally present the final results and ideas.
Capstone Project
At the end of your educational experience, you will have the chance to prove your abilities by tackling a real business challenge. Use your talent to identify opportunities and create a truly innovative strategy.
Work on one of two real Business Challenges of a specific company. Choose between a Business Plan, or on your own Business Idea.    
The Structure
To create your final project, follow the Ready, Set, Go Structure
Stage 1: Team Creation.
Stage 2: Capstone Project – Kick Off.
Stage 3: Project Proposal, followed by two Mentoring Sessions.
Stage 4: Knowledge in Action.
Stage 5: Capstone Project Presentation.
Capstone Project presentation and grading 
 You will present your Capstone Project to the Academic Committee composed of the Master's Program Director, and (if applicable) a select group of industry experts and managers.   
 The project will be evaluated in terms of content, originality, and presentation, plus a bonus for an excellent teamwork activity. 
The Practical Challenge
 Design a new mobility service for schools and universities. This challenge fulfills Toyota's vision of making mobility more accessible and available for all. The goal is to make travel to/from schools and universities more efficient and faster, moving from private transport to new services such as carpooling, car sharing etc. In order to make this change possible, it is necessary to consider current habits and offer new mobility options that meet those needs. The aim is to devise new home-school/university travel options through the creation of alternative mobility services to be integrated within the range of options on offer. 

Rome Business School International Bootcamps experiences
During the full week you will experience an intensive and fully immersive business experience, facing challenges, dealing with managers, students and lecturers, and creating your own project that will be presented at the end of the Bootcamp Experience
Silicon Valley – "Silicon Valley Bootcamp" to open your mind 360°
Paris – ESLSCA | "Bootcamp: When Art meets Fashion and Luxury"
Barcelona – EAE Business School | "Bootcamp on Entrepreneurship & Design Sprint"
Rome – Rome Business School | "Bootcamp on International Business Leadership"
Tuscany – Castle Volognano | "Bootcamp on Tourism, Food, Wine & Experiential Luxury"
Your Mentors
An International Leading Team | CAB
The Corporate Advisory Board embodies the spirit of collaboration between the academic world and the real management sphere by becoming one of the key players in the Quality Assurance Process, the process of continuous improvement of the Rome Business School's range of Management Training programs.
Composed of 87 Leaders, Managers and Professionals from key areas of National and International Businesses, through the Corporate Advisory Board, Rome Business School activates a process of continuously updating its training programs, relying on numerous business interactions and inputs provided by the members of the committee in the annual meetings and discussions with the school.
14
CEO and General Management
29
Marketing and Sales Communication
Faculty
Rome Business School's Master in Entrepreneurship and Innovation are held by entrepreneur, CEOs, highly selected international university professors, trainers and business managers. The teaching approach is aimed at the acquisition of know-how, in order to transfer truly useful competencies for the attendees' professional development. 
PROGRAM DIRECTOR
RAFFAELE MANNELLA
Co-founder, CEO and Project Manager at Comtaste SRL, Raffaele graduated with honors in Economics and Business Administration, majoring in International Marketing and Commerce. He is a certified Project Management Professional and has 20 years' experience of managing projects and operations related to enterprise software applications and professional services. He is the Managing Director and Partner in Comtaste, a company specializing in enhancing the user experience of enterprise software applications. His specialties include analysis, strategy and management of enterprise web apps and responsive websites, as well as web marketing and Project Management (both traditional and agile approaches, including Scrum). 
PROFESSORS
FRANCESCO LANDOLFI 
He has spent his entire professional career developing and managing innovative and high-tech projects in two main industries: Information Technology and Healthcare. Francesco has held several Sales Marketing management positions in multinational companies such as Microsoft, IBM and Baxter. As a Managing/Senior Director, he ran innovative entrepreneurial projects for startups and small enterprises (Net for Care, Privatassistenza, Telbios). He is now a Senior Partner at Arventia Capital, a firm specializing in private equity and venture capital investments. Francesco has a Master in Business Administration from Harvard University and a Bachelor Degree (cum laude) in Economics from LUISS University. 
ANTONIO RAGUSA
The founder and Dean of Rome Business School, Antonio Ragusa has a Bachelor Degree (cum laude) in Law and is a qualified lawyer. He also has a Master of Business Administration from London's Imperial College Business School, before specializing in marketing and communications at the London School of Economics. He has taught management disciplines at several universities and research centers. He has many years' management experience in international companies such as Enel and Trenitalia. He is the author of publications on subjects related to organizational communication, marketing and human resources management. His awards and recognitions include the New York Award 2018 and Emilio Castelar Award 2019 for his commitment to education at an international level. 
ANTONIO SCIALLETTI
Antonio is a senior advisor to European companies for internationalization to China/Asia and to Chinese state-owned enterprises (for investments, M&A, JV for strategic acquisitions into Europe). He also extensive experience in supporting business development for other EU markets, as well as monitoring industrial commercial companies reporting to European headquarters. He also has experience as an Executive Director at GEA International, as a General Manager at William George Asia Ltd, and as a Managing Director at William George Europe SRL. 
EMANUELE CACCIATORE
Emanuele is an experienced corporate executive, management consultant and strategic advisor with a strong track record in leading strategy development, transformation and organization design projects (60+) for listed corporations, state-owned companies and medium-large enterprises, across several industries and geographies. He currently works at Oracle, where he supports digital transformation projects – with a strong focus on human capital management themes – across major accounts by leveraging knowledge of industry, business and IT specific challenges and latest technology trends (particularly cloud computing, big data, AI/ML). Emanuele specializes in IT/digital transformation and the impacts of technology on workforce, workplace and organizations. 
SARA CAPRASECCA
A Digital Marketing and Communication Consultant, Project Manager and Digital Strategist, she has worked for Deliradio.it, Gecko Way SRL, Beelnclusion.com, Pop Up Live Sessions, MM Line Production records, Perilcane.it, and Vikschool. She is a graduate of Italian Literature and Mass Media Communication, with extensive experience in a logistics company (2008-2013). She worked for the first Roman online radio as a Digital Press Officer. She specializes in Digital Transformation for SMEs. 
EUGENIO LA MESA
Eugenio has been working in the Online Marketing and Social Business sector for over 20 years, being in charge of international business development and sales. He is co-author of the book "Vendere e Comprare con Intenet" ("How to buy and sell on the Internet", Sperling & Kupfer). He was awarded a prize by Microsoft Italy for the best innovative solution on the Internet. He is Head of Web Marketing and, in 2009, he was named CEO (voluntary). The same year, he introduced Social Business Strategies. In 2010, he founded Cure Thalassemia, a foundation that strive to implement social business strategies to help people affected by Thalassemia in developing countries access health services.  
VINCENZO MAZZOTA
A chartered accountant and university lecturer, he teaches Financial Management and Markets, Business Economics, Project Management and Organizational Behavior at various Italian and international universities (including Lumsa and St. John's University). As a consultant, he has been working in the Subsidized Finance and Corporate Finance sector for over 15 years, supporting companies and research centers in the development and growth of their financial businesses.  
RBS4ENTREPREUNERSHIP – THE ENTREPRENEURS PATH
Pre-Incubation:
brainstorm ideas with other students or present your idea and find the partners you need. Develop your project and create the final pitch presentation. Services & Activities: startup workshops, group forming workshops, startup talks, individual mentorship sessions. 
If you already have a Business Idea that you want to develop or you want to kick off your own project join RBS4Entrepreneurship. The RBS Entrepreneurship LAB is designed to support our students in developing a business idea, growing their own businesses, and improving their value proposition and pitch to be competitive nationally and internationally. We will equip you with skills, insights, and the curious mindset required to spot new opportunities, make connections and bring new business ventures to life.

Challenge phase:
Develop your pitch and present your idea to the Commission Board. The top 15 teams will access the Premium Business Angels network and the Incubation phase. 
Incubation:
Mentorships, Roundtables, the VentureLab, Access to the Creative Arena. All the services you will need to grow your idea during 4 full months. 
Final Challenge:
After developing your project you will present it to the Commission Board, Business Angels, and Venture Capitals. The ideas selected will be awarded a 5-week fully tailored project management sprint, mentorships, and masterclasses to complete the go-to-market and the possibility of acquiring funding. 
Career and Entrepreneurship Services
Throughout your Master in Entrepreneurship and Innovation, you will be accompanied and supported by our Career Services team. With over 10 years' experience in education, we help young talents and managers to build their future, guiding them along the path that best suits their capabilities, desires and professional goals. 
In particular, according to the most recent statistics: 
74% of our students manage to increase their salary after completing their Master in Entrepreneurship and Innovation  

 

92% receive new employment offers 

 

73% of our students get a job within 6 months of finishing their Master program 

 

53% of our students are employed in a multinational company 

 

69% of RBS alumni work outside Italy 

 
To give our students the best support achieving their professional objectives, we've structured our Career Service into two core areas: 
Career Acceleration Program
The Career Acceleration Program will help you develop the knowledge, market insights and tools that you need to pursue a successful career in a specific industry. You will benefit from valuable connections with top companies and recruiters. 
The Master in Entrepreneurship and Innovation is particularly suitable for those who want to pursue a career in the following roles: 
Entrepreneur 

 

Innovation Designer 

 

Inside Analyst 

 

Creative Technologist

 

Innovative Leader

 

Data Project Manager

 

New Business Model Manager

 

Innovation Consultant / Analyst

 

Startup Founder

 

New Technologies and Digital Transformation Consultant

 

Quality and Innovation specialist.
RBS EXPERIENCE
The Campus
Innovative technology
We use innovative technologies in our classrooms to enrich the overall educational experience and improve student learning outcomes on campus and online. The platforms and technologies in use have a profound impact on student learning.
All classrooms are networked and feature SMART Board technology:
Professional audio mixers and microphones in each class, required for the interaction of students in the classroom simultaneously with students online.
High-resolution webcam inside the classrooms connected to the platform and the big pad, so that online students see the teacher and them on campus colleagues remotely.
Wireless access that allows students to be connected wherever they are
Computers and laptops for students are available in the school library.

A Historical Heritage
The building, designed by Achille Zinnari, was built for the 1911 Universal Exhibition.
On that occasion, an Exposition celebrating the fiftieth anniversary of the Unification of Italy was also organized in Rome, and a national architecture competition was launched for the construction of ten villas. Among these, the Villino Avenali, now the Rome Business School campus.
Networking and partners
Rome Business School has established solid partnerships with several world-renowned leading companies, such as Enel, Fendi, Bulgari, Eataly, IBM Italia, Land Rover and many others. To ensure that our students can build a strong professional network, we constantly organize guest meetings, visits, events and lectures with representatives of elite business ecosystems, encouraging interaction between leading professionals and students, and facilitating the process learning.
Multicultural classes
Thanks to the school's purely international mold, students will have the opportunity to take part in classes with students from more than 150 countries. This will allow participants to increase their knowledge of other cultures other than their own.
Student Hub
Every year we welcome students from all over the world: from cities and small towns, of all cultural, ethnic and religious backgrounds. Rome Business School enhances the experience of students, supporting them in obtaining visas and identifying accommodation, creating opportunities for learning, involvement, personal and cultural development that go well beyond the lessons.
Events
Our students will be able to participate in various activities: visits out of town, Coffee Meetings with the CEOs of prestigious multinational companies, company visits or simple events designed to promote socialization and intercultural exchange which has always been the central point of our school.
Admission process
Rome Business School works hard to maintain the highest standard of quality in the programs we offer. That's why, in order to ensure the eligibility of the candidates, all applicants must undergo and successfully pass a selection process structured as follows:
The admission process is aimed to verify the candidate's eligibility to attend the Master in Entrepreneurship and Innovation. The candidate's academic history, previous experiences in the topics covered in the Master and motivation will be matters of the evaluation. Once it's sent, the application will be evaluated by the Rome Business School's academic committee. In order to ensure the application's suitability, it is important to deliver all of the required documentation. 
Master in Entrepreneurship Innovation: Financial Aid and Tuition
Payment
Payment of the participation fee of €7,500 can be made in the following ways:
In 6 interest-free installments
Single solution (this option guarantees a 10% discount on the total amount)
Scholarships
Based on their personal profile, experience and proven motivation, the candidate may be awarded a scholarship to partially cover the participation fee. In fact, Rome Business School offers the most deserving candidates the opportunity to benefit from 7 different types of scholarships. These partial economic hedges can consist of 6 months of interest-free financing. 
Early Enrollment Incentive

 

Lifelong Learning Scholarship

 

Academic Excellence Scholarship

 

Executive Women Scholarship

 

Entrepreneurial Grant

 

Better Managers for a Better World Scholarship

 

Student Loan Assistance Grant

 
Competition for scholarships increases as the starting date approaches and funds are limited, so it is advisable to apply as soon as possible.
FAQ
CONTACT US