Overview


The Rome Business School MBA in Luxury and Fashion Management – Rome – Paris is the ideal choice for all those who wish to develop solid management skills to be able to work in the fashion & luxury management industry.
In addition, for this Master, two School have combined their expertise and knowledge of the field by giving the students the chance to study Fashion and Luxury in two most important cities of the Industry: Rome and Paris, at ESLSCA, a business school founded in 1949 that has trained more than 15,000 former students who now occupy positions of responsibility both in France and abroad. Participants will take advantage and value by studying the concept of ''Made in Italy'', the Italian fashion tradition and the Italian style along with the French Luxury Brand Management.
Reasons Why 
Two Cities in One Program – Experience the Fashion and Luxury industries in the main cities of reference: Rome and Paris
Refine your skills and enrich your knowledge of entrepreneurship, innovation and other key topics in the world of luxury and learn how to create a unique value for a fashion brand by taking part in our exclusive international Master which is held in two different cities key to the world of fashion: in Rome and Paris.
Global Experience – International Bootcamps in Rome, Barcelona & New York
Rome Business School offers you the chance to hone your competencies and enrich your knowledge of entrepreneurship, innovation, and other key topics in the business world by taking part in our International Programs in Rome, Barcelona and New York, where you can also expand your professional network. This residential program comes at an additional cost.
Thanks to our worldwide network of partners, Rome Business School can provide you with access to a wide range of internship opportunities. Based in Paris for the second part of the program, students will have the possibility to enter the internship program in the wonderful city of Paris by selecting the companies involved with RBS and ESLSCA Paris. Dive into an international and business-oriented context and take advantage of a life changing experience in the Fashion and Luxury Industry!

Top 50 – Global Ranking
Ranked N. 40 in Fashion Management, Worldwide
The Rome Business School's Master in Luxury and Fashion Management – Rome/Paris is recognized as one of the best master worldwide according to Eduniversal Ranking 2019 which ranks it in 40th place among the top 50 in Europe.
Life & Soft Skills Program
Soft skills are personal attributes that can affect our relationships and communication and are crucial for business success and effective leadership, in this high tech world in which we live. If we look it deeper, the soft skills are actually essential abilities, they are life skills that we should master each and every day to become a better version of ourselves. The program is practice based consisting of 5 interactive courses, including self assessment tests, role plays and quizzes and a final Certification of completion.
Communication & Persuasion in the Digital Age
Team Work & Collaboration
Agility & Adaptability
Critical Thinking & Problem Solving
Emotional Intelligence
We have solid partnerships in place with several globally renowned leading companies, such as Valentino, Fendi, Puma, Bulgari, Hermès, Dolce & Gabbana, Zalando and many more. To ensure our students can build a strong professional network, we constantly organize meetings, visits, events and guest lectures with representatives from elite business ecosystems, encouraging interaction between leading professionals and the students, and facilitating the learning process.
Italian and French Experience of the Industry
Students will be provided with a wide range of experiences based in the two cities of Rome and Paris: living in the beautiful capitals of Fashion, language courses will be provided to international students both for Italian and French. Companies visits will be held both with the partners of RBS and ESLSCA, selecting the best brands of the sector. The learning and networking experience will be surrounded by investigating the area, and enriching the students' cultural heritage by visiting fundamental artistic areas and places.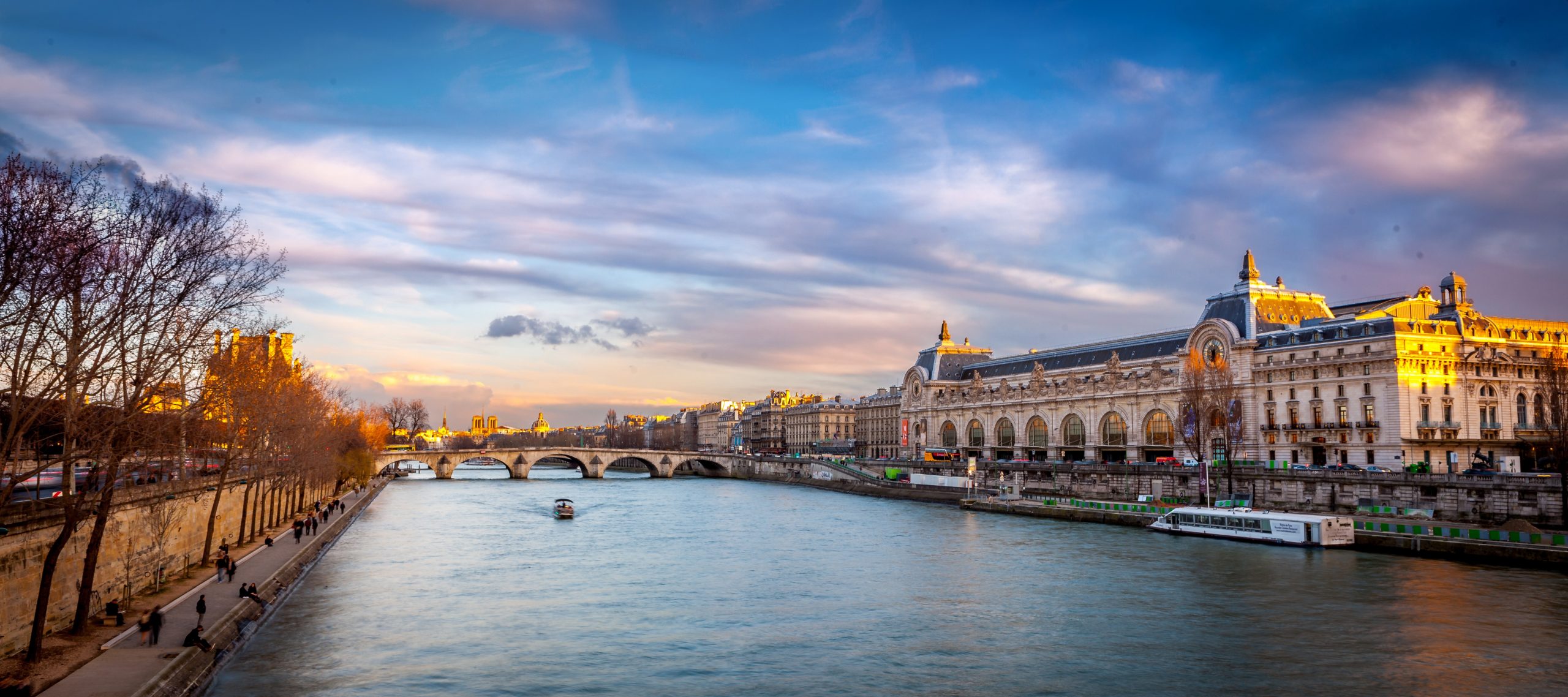 Structure
Rome Business School's MBA in Luxury and Fashion Management – Rome – Paris is structured to provide participants with a though preparation for the Fashion and Luxury sector and crucial aspects of other related fields, starting with a wide overview of the broader management world and then proceeds with the analsys of all the specific subjects and aspects of Fashion and Luxury Development and Management.  It provides you with an in-depth insight into innovative and responsible leadership, its trends and best practices, as well as how you can be effectively applied to the Fashion and Luxury Industry.
Contents
Mind Opening & Knowledge Management Setting – On Rome Business School in Rome
The first part of Rome Business School's MBA in Luxury and Fashion Management – Rome – Paris provides you with comprehensive preparation for the sector and crucial aspects of other related fields, initially giving a wide overview of the broader management world.
The first content area focuses on:
Human Resources Management
Project & Operations Management
Managerial Economics
Accounting and Budgeting
Entrepreneurship and Business Planning
Business Strategy
Marketing
Being this first module on Rome Business School, you will also participate in the following activities:
Welcome Party
Italian Language Lessons
Company Visits
Cultural Visits
Soft Skills Program
Winter Party
Focusing and Specializing – On ESLSCA in Paris
Being this second module on ESLSCA in Paris, you will develop the competencies required to address and enhance new needs in different areas of the fashion and luxury industry.
The second content area delves into the following topics:
The Fashion Industry
Design Management
Luxury Management
Acting in Pratice – On ESLSCA in Paris
Analyze and integrate different fashion and design system strategies pertaining to marketing, visual branding and creative direction, communication, holistic marketing, positioning and digital trends in the industry.
In this last area that take place on ESLSCA, you will also participate in the following activities:
Luxury workshop visits, exhibition, events (Fragonard, Bon Marché, Hermès flagship, Shang Xia)
Store Checks Exercise
French "Art de vivre"
Masterclass Conference
Working trip FR (Epernay, Champagne Region)
Versailles Visit
Luxury workshop visits
Commitment in the school activities
French Language Lessons
Visits fairs, shows, museums & foundations
Internship Program
Final Thesis
Methodology
The Master will be taught through interactive frontal lectures, case study analysis, in-class exercises, discussions, roleplays, teamwork exercises, video discussions, business analysis and student presentation sessions.
Case studies will be utilized to engender discussion and illustrate real business and communication issues. Students will be encouraged to read widely and engage in discussion and debate. The didactic methodology is based on action learning, through which teachers implement a learner-centered approach, engage students and provide activities which allow students to apply the acquired knowledge. All teachers use active learning methods in class, which are also suitable for interactively engaging distance learning students.
Faculty
Rome Business School's MBA in Luxury and Fashion Management – Rome – Paris is given by highly selected international university professors, entrepreneurs, consultants, industry experts, trainers and business managers, drawn from a variety of operational and professional fields, from advertising to sales, from entrepreneurship to fashion marketing.  The teaching approach is aimed at the acquisition of know-how, in order to transfer truly useful competencies for the attendees' professional development.

PROGRAM DIRECTOR OF ROME BUSINESS SCHOOL
MICHELA BONAFONI – Michela Bonafoni was born in Rome in 1979. She is in love for fashion and artistic world since she was a child so she decided to study "Fashion and Costume Science" at La Sapienza University of Rome after Classical high school diploma. She then moved to London and she studied the MBA in Fashion Marketing and Communication at Central St Martins College of London. She worked for many companies in Italy and in New York. In 2010 she moved to Milan and she opened her own communication and PR agency called "360 + OneQuarter" specializing in new fashion designer launch in partnership with Vogue Talents. Michela has been teaching since she was at University and she specialized in fashion semiotics and communication. She is a IED ROME teacher since five years. Now, she is a "FASHION TREND RESEARCHER" for the most important brand of Wella Hairstyling called "MITU' CREATIVE HAIRSTYILING" and she works with creative direction. In 2017 she started also a radio speaker profession at R.I.D. 96.8 FM radio and she has a transmission that talks about news and socialite matters.
PROGRAM DIRECTOR OF ESLSCA
VALÉRIE APICELLA-MAGENTIE – Valérie Apicella-Magentie has extensive professional experience in the field of strategy analysis, development, value creation, E-commerce and digital development. After having lived in Melbourne, London, and Miami, Valérie is now based in Paris as the Program Director of the Specialized MBA in Luxury Brand Management and the MBA Luxe et Mode at ESLSCA Paris. She advises Fortune 500, Ltd, Start-ups in the Fashion, Luxury, and Lifestyle Industry  by proving digital solutions and e-commerce/ Retail / Supply chain consultancies. Combining the expertise in the Marketing and Sales within the sector of the Fashion and Luxury, Valérie has worked for many important brands such as: NAF NAF (Head of e-Commerce and Digital), Delphine Manivet Couture (Strategic Business Developer), Gaspard et Zoé (Head of e-Commerce). She build her managerial growth and marketing expertise throughout 12 years working for SHELL, the global energy company, and she had changed many duties station during these years traveling from France to Australia and then from France to United Kingdom.​
Professors of Rome Business School
ISRID VAN GEUNS
Isridvan Geuns(1968) is living and working in the center of Amsterdam. She has beenemployed as a design-and product manager for many years and was involved in several successful enterprises in the fashion and retail industry.In 2009 she founded her company, a concept and platform in which she connects and advises people and activates projects in the fashion and retail industry.Isridworks as a recruiter and headhunter for a wide variety of national and international fashion brands, specializing in a high-fashion and luxury segment of the market.Also, Isridis dedicated to share her knowledge and network with several fashion, art and design academy's and to act as a moderator, public speaker, industry expert and teacher.
CLAUDIA MAYER
Drawing on 11 years of international marketing, business development and sales experience, Claudia is a specialized coach, speaker and trainer for creative companies. With the mindset of a designer and the focus of an entrepreneur, she bridges the gap between creative talent, design and business. After graduating from business administration at the University of Innsbruck, Claudia has spent themajority of her career in the creative industries, including lighting and architecture. She worked on regional and international projects for ZumtobelGroup in Europe and Asia and was based in Guangzhou, Singapore, Dubai and New Delhi. After working 2 years at architectural firm UNStudioin Amsterdam, she founded Coaching by Claudia to support creative companies, business owners and professionals in their entrepreneurial, business and career development. Through sparring and creative visualization, Claudia helps clients take strategic action, clarify the big picture strategy and solve practical challenges. Claudia provides leadership coaching for design company management teams, entrepreneurship and business coaching for new and established business owners, as well as career coaching for creative professionals looking to get to thenext level in their development. 
LUIGI BORBONE
He's the founder of Maison Luigi Borbone. He is the protagonist of the High Fashion scene since 2011, when AltaRoma Altamoda technical table chose the couturier to attend the Italian's High Fashion event. The fashion house has undergone a very important creative evolutionary journey, realizing that synthesis of tradition and innovation needed for art and craft typical of Made in Italy craftsmanship.​ Contemporary aesthetic vision and excellence in execution are the guidelines of manul and craftsmanship that are performed in the Roman Atelier, such as the "Bottega Couture" by Luigi Borbone's grandparents.​ Events such as AltaRoma from 2011 to 2016 or as the latest private presentations around the globe celebrated the growth of Maison's name.. At the Milan Fair "The One", the Couturier will offer a capsule oh Haute Couture shirts and t-shirts.
JENNI PERLANGELI
Professor assistant in Marketing Branding and Digital and Economy and Film in Rome.​ Among her expriences, she worked as  Sales Manager for Showroom Altea Roma, Showroom Fendi , Showroom Blauer and Showroom Benetton Sisley. She also wrote some scrpits for the cinema and the theatre and win some awards "New York Manhattan Film Festival -Cinema Village" – Best international short movie – " Migrarti  – Mibact – Ministero " – " Nuovo Imaie " – "Riff Awards" .
HÉLÈNE CHENESSEAU
Beauty Specialist, Hélène Chenesseau is specialized in International Marketing & Management, Brand Platform, and most of all in Transgenerational and Intergenerational Management (Generation X, Y Z). She is the co-founder and specialized partner of Rebirth Consulting, activity focused on the innovative concept of «Rebirth Marketing and Management». She has many years of experience as Professor in Luxury Brands Strategy and Management. She had been Marketing Director for  Clarins Group, Sisley, and and Coty Prestige, identifying and signing new licenses' contracts with famous names and brands like Guess, Davidoff, David Beckham, Kylie Minogue, Celine Dion, Esprit, Miss Sixty.​
DAMIEN ROULLOT
Executive & Consultant in Digital Solutions, Communication, Social Media, Damien Roullot defines himself as "digital aficionado" with 18 years of experience. His specialization has been anticipating and solving problems by balancing brand constraints, usability, technical development and design. He had been Project Manager for Nurun France, Project Director for Publicis Net by managing the L'Oréal team, Senior Project Manager for Cartier, Digital Design Studio Manager at Lacoste, Digital Consultant for LVMH, Consultant on Digital Solutions at Van Cleef & Arpels. He has been now for 10 years a Freelance Executive Digital Producer/ Project Director at his agency! Digital Rules!, counting companies who trusted him like:  ​Lancôme, ​Nina Ricci & Paco Rabanne , Biotherm , Maisons du Monde​, Caisse d'Epargne​.
NATHALIE PALDACCI
Senior Trainer in customer relationship & operational excellence, Nathalie Paldacci is an expert in Sales, Management & Sociology. Working for more than 10 years in the education sector specialized in the Fashion Industry, she has  been Head of Luxury MBA &  Msc programs at INSEEC Paris and then the person in charge for the MBA in Luxury Management at IPAG Business School. During his work at IFG Luxury Attitude, consulting and training company, she had the chance to work with important brands like Shangri la Hotels, Bristol.​
ANGELO MARIA BARDUCCI
Angelo Maria Barducci is specialised in art & design history and visual merchandising. Since 2003, he created and founded Creative Academy which leads the way for aspiring luxury designers. Known for preparing leading designers for the professional world, Creative Academy is backed by the expertise and prestige of Richemont. One of the world's foremost names in the industry, Richemont is the holding company of the world's leading luxury goods Maisons, such as Cartier, Van Cleef & Arpels, A. Lange & Söhne, Baume&Mercier, IWC Schaffhausen, Jaeger-LeCoultre, Officine Panerai, Piaget, Roger Dubuis, Vacheron Constantin, Montblanc, Alfred Dunhill, Alaïa, Chloé, Peter Millar and Purdey.​
Career Services
Rome Business School supports its students even beyond the academic environment, providing them with guidance and assistance in developing a strong professional profile that reflects the most sought competencies in the current job market.
Each year Rome Business School presents the Employment Report, a document that collects data on the official results achieved by our students and alumni in terms of employment and professional growth achieved after their master's degree at Rome Business School thanks to our professional Carreer Service. According to this report, thanks to our Full Time Masters, students benefit from an average salary increase of 16% after the master's achievement.
Placement Rate
At the end of the Master, 96% of the students obtained an internship in internationally renowned companies. Some of our professional partners: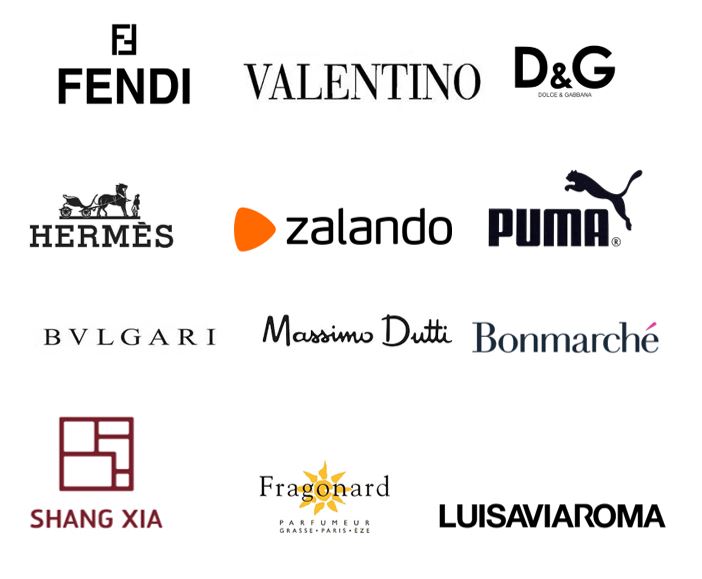 Scholarships and Tuition
The tuition fee for this Master is 14.000 euros (VAT included) the payment of the participation fee is installable.
It can be paid:
in 6 instalments without interest
in a single solution (this option grants the student a 10% discount on the overall amount of the tuition fee)
According to the individual profile, experience, and proved motivation, the candidate can be awarded a scholarship covering part of the overall tuition fee. Indeed, Rome Business School offers the opportunity to the most deserving candidates to benefit from 7 different types of scholarships. These partial economic coverages can consist of 6 months of interest-free financing.
The competition for scholarships increases as the start date approaches and funds are limited, so it is advisable to make the request as soon as possible.
Bootcamp around the world
Hone your entrepreneurial skills and test them with the ultimate challenge: Rome Business School's exclusive Bootcamp in Barcelona, organized in partnership with EAE Business School, and in New York, in partnership with Pace University, two beautiful cities at the forefront of innovation and among the most productive start-up ecosystems. An advanced program designed to put you face to face with realistic business scenarios to solve and provide you with a practical way of learning and skills development. All with the professional support of a tutor from top-class working companies!
Admission process
Rome Business School works hard to maintain the highest standard of quality in the programs we offer. That's why, in order to ensure the eligibility of the candidates, all applicants must undergo and successfully pass a selection process structured as follows:

The admission process is aimed to verify the candidate's eligibility to attend the Master. The candidate's academic history, previous experiences in the topics covered in the Master and motivation will be matters of the evaluation. Once it's sent, the application will be evaluated by the Rome Business School's academic committee. In order to ensure the application's suitability, it is important to deliver all of the required documentation.
Degree – Triple Certification
Students who successfully complete the programme will receive a double certification: Rome Business School's diploma and an official certification by Universidad Internacional de Valencia (VIU), which provides 60 internationally recognized credits (60 ECTS).

Obviously, being a part of the master spent in the prestigious Paris school, this course of study is also recognized by ESLSCA. You will have the opportunity to attend their Luxury Brand Management course, where you will deal with topics such as creating brand value, digital practices in the world of fashion and the culture of luxury. In addition, take one of the many internship opportunities promoted by the school and start an international career path!

Thanks to the Rome Business School you can attend one of the best masters recognized worldwide by the Ranking Eduniversal which classifies this particular course of study in 40th place among the top 50 in Europe.
Job opportunity with a Master in Luxury and Fashion Management Full Time
If you are looking for top-quality advanced training in a particular business area, countless opportunities for skills development and testing yourself, ways to expand your professional network and make contact with elite professionals working in several business fields, we have exactly the program for you. From there, it's all up to you! Your determination and willingness to learn and experience new ways of thinking are all you need to make the most of one of our programs and start making your way along the path towards success in your career.
CONTACT US