Benvenuti!
Welcome to the Rome Business School! At the Rome Business School, as you could expect, the community is a great International and Italian mix.
The Rome Business School is proud to offer every student a high quality education in an international environment. Successful applicants to the Rome Business School's on-campus learning option will be supported in finding accommodation in Rome, based on their preferences and economic needs.
We encourage students to live in a community that benefits them both academically and socially. While studying at the Rome Business School, a very International Business School, students will be able to gain a true understanding of how to "do as the Romans do"!
Learn more about our Accommodation Provider
If you are looking for accommodation in Rome, you can freely contact our partners, which will offer you a variety of rooms and apartments types, with both shared and single bedroom options. We know that finding the right accommodation solution can be really difficult especially when you are not in Rome. That's why we found the right solution for you. Our partners will be by your side during all the process; our referent will guide you to choose the right apartment, help you with the rent contract and being at your disposal for whatever you need.
…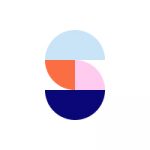 Spotahome is the leading platform for medium to long-term rental. It is changing the way people rent their homes for stays of 30+ days, taking the process 100% online thanks to the verification process by the company's "Homecheckers" , professional photographers who visit the property. Get a 30% discount on your reservation fee by using the promo code RBS30. If you need help finding your accommodation click on Spotahome or email us at [email protected] Spotahome's partnership reservations team will provide you with available options based on your accommodation search criteria.
● Personally checked and verified by our HomeCheckers
● Honest and accurate listings
● HD video tours, high quality images and floor plans to give you all the information you
need to make the right decision
● 100% online booking secured with just 1 month's rental payment
● 24hr move-in guarantee
● Over 4.5k properties in Rome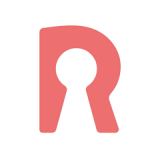 Roomless is an online platform for medium and long terms rental. It has more than 11.000 premium postings spread across Milan, Rome, Florence and Bologna. The platform is customer oriented; every apartment is checked and the pictures are recent and reliable. The main goal of Roomless is an easy, safe and fast procedure to rent rooms and apartments.
Get a 10% discount on the booking fee by using the promo code RBS10 online or when communicating with the sales team at [email protected]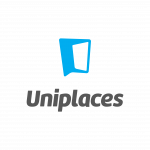 Uniplaces is the fastest-growing online platform helping students around the world find a home in Europe and has already booked more than 7 million nights in over 30 European cities.The online booking process makes it possible for students to safely rent from local landlords. Thanks to quality photos and detailed descriptions, Uniplaces makes sure students have all the information they need to make a safe and informed decision without the need for flying over weeks in advance. Uniplaces is creating the ideal rental experience for everyone and has its sights firmly set on becoming the number one mid- to long-term accommodation platform in the world. For any information needed, please visit Uniplaces and Uniplaces in Rome.
Get a 15% discount on the booking fee using the promo code ROMEBS19
….

ERASMUSU is the largest student community in Europe. You can book your verified accommodation via our secure system in Rome and worldwide and you will also be able to find information about different cities and universities, interesting destinations and forum to meet people.
THIS IS HOW IT WORKS:
If you are a landlord and you want to offer your accommodation click here.
…..

To book your accommodation in Rome before your arrival, Rome Business School recommends HousingAnywhere, the international housing platform for mobile students. Through HousingAnywhere you can safely book your new accommodation offered by verified private landlords and by outgoing students. 
Sign-up here to receive priority access to all rooms, studios and apartments available on HousingAnywhere: https://housinganywhere.com/Rome–Italy/Rome-bs/sign-up
For more information, check this guide or contact [email protected]