Founded by an Open University-educated entrepreneur, WEBS has attracted and helped thousands of entrepreneurial minds all over Myanmar. The college is famous for its unique approach to teaching business management skills and its real-world outlook. It has established itself as one of Myanmar's fastest growing business institutes.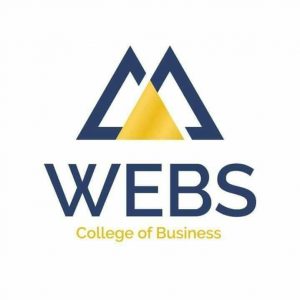 A message from the Dean
Welcome to WEBS! Thanks for your interest in WEBS. Here at WEBS we are proud of what we have to offer.
We work by the rule 'The best at its Best'. Every day we are endeavouring to deliver the best possible learning experience to our students. And every day we try to break our own record as well as breaking the best record in the education market. We believe that even the best can be improved each day. The process has to be continuous. In a nutshell we aim to be 'The Best at its Best'.
We ensure that what we teach to students are consistent with what is going on in the world so that they can use everything that they have learnt and get on with the real world. That's what we call Real Learning.
Thus our tag line is 'Real Learning for the Real World'.
Our greatest motive for what we are doing is that you develop to your full potential and become 'the Best at its Best' in your chosen career and life. You may have been pleased with our commitment to you, but always remember that 'Hard Work is your best ally in your fight for a better future'. Here's your take away in four words
– Be a Voracious Learner!

MBA Programme
WEBS collaborated with RBS in offering an MBA Programme with the supervision of academic and management board of Cedar Academy.
The MBA will be conducted full time by professors who have vast experience and rigorous qualifications.
Other programmes
WEBS is currently running ACCA, LCCI and IQN-UK Diplomas.
Contacts
Address: No 21/23, Room No (E4), Hleden Street, Ward (8), Kamayut Township, Yangon, Myanmar
Phone: +95 9 5151 398
email: [email protected]
website: www.webscollege.com