MHRGI, Management & Human Resources Group International, based in Minsk, Belarus with key offices in Warsaw, Poland & Damascus, Syria is considered to be one of the most prominent capacity building & consultancy companies that act as a bridge between internationally accredited and recognized awarding bodies in the Middle East and Eastern Europe.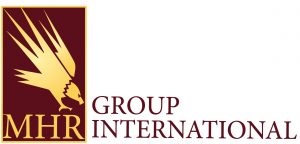 MHR GI operates through the International Business Executive Hub in Minsk that provides three functions:
Education / capacity building / training
Social responsibility projects / social reforms / social development activities
Business development & marketing solutions consultancy servicesThe International Business Hub is established by School of Business of Belarusian State University and Management & Human Resource Group International in order to act as an incubator for new innovative educational systems that will help facilitate education for the new generation, provide social activities and events through empowering women and working with the youth for building a better new generation as well as trying to increase the livelihood of people in rural areas.
The Hub also works as a business development consultancy service provider and marketing solutions to enter the global markets.
A message from the Dean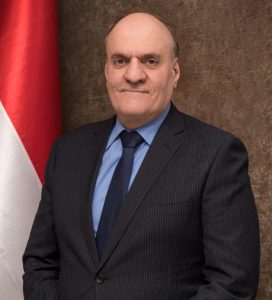 I would like to welcome you all to MHR GI!
Our main aim is to help individuals to grow and develop throughout their lives whether it is education, profession, business or social belonging and it is important for us to participate in the global change and provide others a platform to be part of it too!
We work to support building a new generation that seeks growth and development in its journey of building its own legacy.
If you love to grow, we like to help!
Dr. Hassan Al Nouri
MHR GI CEO
RBS Programmes
MHR GI Programs with Rome Business School – Italy:
– International MBA
– Master in Human Resource Management
– Master in Marketing & Sales
– Master in Fashion Management
– Master in Food & Beverage Management
– Master in Political Marketing & Communication
– Master in Tourism Management
– Master in Project Management
– Master in Data Science
– Advanced Business International Diploma bridging program
Other programmes
MHR GI Programs with School of Business of Belarus State University – Belarus:
EMBA (Executive Master of Business Administration)
EML (Executive Master of Leadership)
Mini Master Programs
MHR GI Programs with FESEI – Spain:
The established virtual Centre for Leadership & Diplomacy
Workshops
Seminars
Forums
Advanced Diploma of International Business & Diplomacy
MHR GI Programs & Workshops with Leadership & Management Global Options (LMGO) – Belarus:
Tailored programs and workshops that acts as consultancy solutions
Contacts
Address:Pobediteley Avenue, building 59, Victoria Business Center, office 212, Belarus, Minsk
Phone: +95 9 5151 398
website: www.mhr-gi.com