Overview
Rome Business School's Master in Design Thinking is designed to make participants think "outside the box" and apply design thinking to solve problems and design new solutions to successfully establish new products and services on the market, based on a deep understanding of the customer experience. Design thinking puts customers' best interests at the center of problem-solving. The master has been designed to enable professionals, managers, people working in a business learning from customers, develop new patterns and innovative methods, and apply design principles to discover optimal and profitable solutions and what customers want.
This course is designed to make participants apply their creativity and user-orientation to improve the products and the services of their companies or of the companies in which they work. The content is delivered through plenty of brainstorming sessions, innovative thinking in-class exercises, business games simulation, designing thinking activities, networking opportunities and business meetings to practice skills and set up a solution-oriented mindset.

Structure
⇒ 6 months of lectures + self-growth program
⇒ 6 months dedicated to project work within the Open Innovation Lab
⇒ 2 months internship in Dubai, the U.S. or in Europe
⇒ Visits at international companies and organizations like advertising agencies, innovative corporations & startups
⇒ Integrative monthly cultural programme in Rome
⇒ Events & Business networking with Entrepreneurs, Founders, Product Developers, Design Researchers, Brand Managers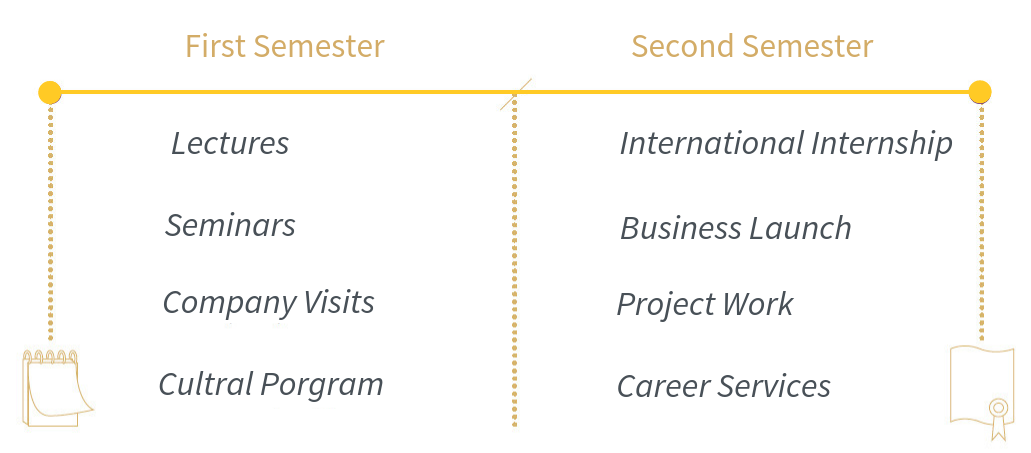 Benefits
Participation in the RBS Open Innovation Lab Business launch + Pitch Deck
Self Growth workshops
Tutoring: assistance of a tutor for both On Campus and Online courses
Learning materials: extensive documentation useful for the student's training (books, slides, notes, study cases and more)
Registration to the Rome Business School Alumni Association: the international network through which students of the Rome Business School can share ideas, experiences, and projects, which also gives access to price reductions for further training courses.
Opportunity for participation in EAE Business School Barcelona Bootcamp
Contents
Programme of the Master in
Design Thinking
The Power of Design Thinking
Understanding the fundamentals of design thinking
Exploring design thinking and processes
The power of prototyping
Customer Thinking & Empathy
Consumer Trends
Profile the Market
Idea Validation & Testing
Showing and Building Empathy
Strategy
Strategy – User Research
Business Planning
Design Theory & Ability to ask questions
Development of the Product
Critical and Creative Thinking Skills
Disruption
SCRUM
Product owner, backlog, sprint, DONE, Scrum Master, Review
Google Springs
Design Systems
User Experience Design
Systematic Inventive Thinking (SIT)
Case Studies – Design thinking in various companies
People
Emotional Intelligence to develop a winners' mindset
Effective communication and leadership
Sustainability & Design Thinking
Leadership skills
Management & Promotion
Whole System Design
Financial Analysis
Manage budgets and financial plans
Work Culture – Innovation
How to Network Successfully
Public relations
Self-Growth
Public Speaking for Entrepreneurs: How to Prepare, Perform & Present yourself
Stress & Self Management
Team Up and Effective Communication
Faculty
Rome Business School's Master in Design Thinking's courses are held by highly selected international university professors, trainers and business managers, drawn from a variety of operational and professional fields, from start-up development to digital entrepreneurship, from high-tech innovation to smart mobility.  The teaching approach is aimed at the acquisition of know-how, in order to transfer truly useful competencies for the attendees' professional development.
Career Services
Rome Business School supports its students even beyond the academic environment, providing them with guidance and assistance in developing a strong professional profile which reflects the most sought competencies in the current job market. In particular, the school offers the following services to the enrolled students:
Support in the management of job interviews
Free review and inclusion of the student's CV in the Rome Business School's database, and its distribution to businesses, organizations and head hunters belonging to the school's international network;
Networking meetings with international managers, professionals and business owners
A personalized search and flagging service for the best job opportunities in Italy and abroad
EAE Business School Barcelona Bootcamp
Rome Business School's Master in Design Thinking offers you the opportunity to take part in the exclusive EAE Business School Barcelona Bootcamp, an intensive programme of the duration of 1 week in the wonderful Spanish city of Barcelona, in cooperation with the prestigious EAE Business School. Get the chance to learn all of the secrets of entrepreneurship, techniques of Design Thinking and the Lean StartUp methodology!
Placement rate
At the end of the Master, 96% of the students obtained an internship in internationally renowned companies, such as:







Admission process and graduation
The admission process is aimed to verify the candidate's eligibility to attend the Master. The candidate's academic history, previous experiences in the topics covered in the Master and motivation will be matters of the evaluation.
Once it's sent, the application will be evaluated by Rome Business School's academic committee. In order to ensure the application's suitability, it is important to deliver all of the required documentation.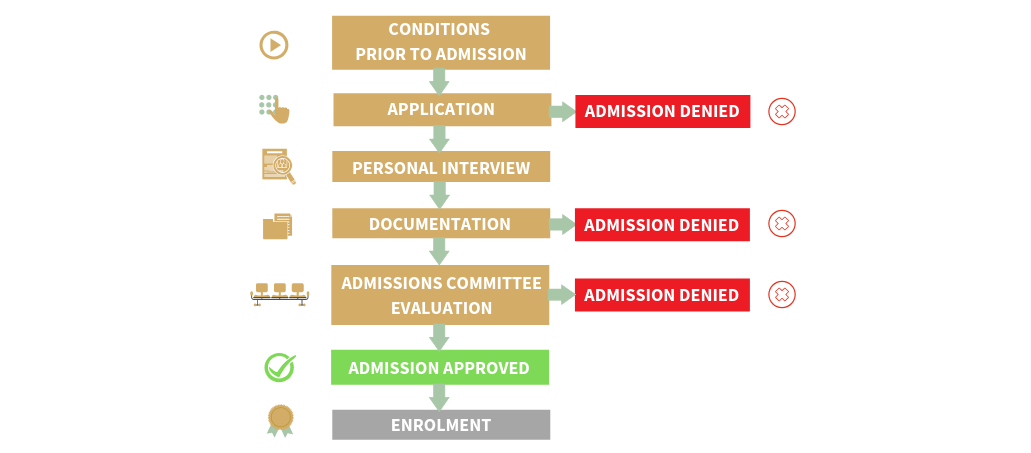 Students who successfully complete the programme will receive a double certification: Rome Business School's diploma and an official certification by Universidad Internacional de Valencia (VIU), which provides 60 internationally recognized credits (60 ECTS).
Scholarships and Tuition
Scholarships
According to the individual profile, experience, and proved motivation, the candidate can be awarded a scholarship covering part of the overall tuition fee (up to 20%). The eligibility for a possible scholarship will be decided by Rome Business School's academic committee during the evaluation of the candidate's application.
Scholarships are available for all of the didactic formulas.
Tuition fee
The tuition fee for this Master is: 6.500 Euros
It can be paid:
in installments
in a single solution (this option grants the student a 10% discount on the overall amount of the tuition fee)